Why is the UK border Authority still using pay rates from 2008 to limit immigration?
When the UK Border Authority (UKBA) this week announced that net migration had gone up I couldn't help following up on a story I wrote a few months ago.

Download this free guide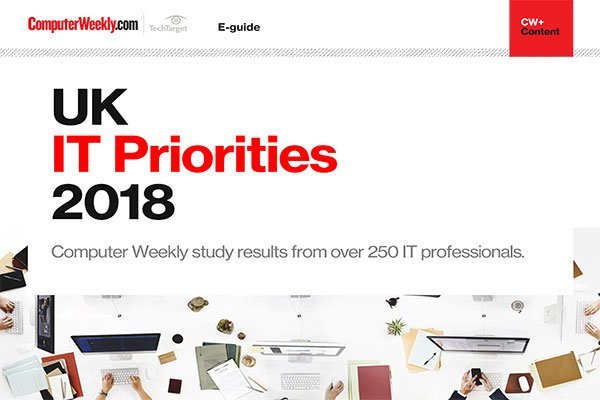 UK IT Priorities 2018 survey results
Download this e-guide to discover the results of our 2018 UK IT Priorities survey, where IT leaders shared with us what they are going to be investing in over the coming 12 months.
By submitting your personal information, you agree that TechTarget and its partners may contact you regarding relevant content, products and special offers.
You also agree that your personal information may be transferred and processed in the United States, and that you have read and agree to the Terms of Use and the Privacy Policy.
In the IT profession the big criticism of the immigration rules is the fact that IT workers from overseas, particularly India, enter the UK on Intra Company Transfers (ICTs). For example if an Indian IT supplier has a UK operation it can bring staff from India to work in the UK.
ICTs are not included in the government's immigration cap. As a result as long as their employer does not break the rules they are free to bring in as many as they like.
But there are rules, which the government "tightened up."
So in March the UKBA published rules about how much overseas workers doing particular roles should be paid if they are granted entry.
It was good news for UK IT professionals because it meant IT workers brought to the UK from offshore locations such as India, will suddenly be a lot more expensive. As a result UK workers were more attractive.

Here are examples of the changes that were announced.

– IT or IS director minimum salary was £83,200 a year in 2010 and is now £92,628, which is about an 11% increase.

– Minimum pay for a computer services manager leapt from £43,000 to £53,516

– Software managers or programme managers have to get paid at least £57,837 now compared to £40.500 last year.

-Systems developers working onshore had to be paid at least £31,200 last year but will now earn £41,891. And Systems Auditor minimum pay moves from £34,600 to £47,880.

-Analyst programmers had a minimum of £29,100 in 2010 and now a minimum of £35,719

-The programmer minimum was £26,000 and is now £31,243, while the software engineer minimum jumped from £30,100 to £36,578 and the systems administrator minimum pay moved from £28,000 to £36,634.
But this was short lived and the new figures were only published briefly before being pulled because of "errors."
Steve Lamb, regional operations manager at the UKBA Agency said: at the time: "We have been alerted to errors in two of the recently published Codes of Practice and these are now being corrected. In the meantime, the previous codes have been reinstated onto our website."
The UKBA reverted to the 2008 figures. And today it still has the 2008 figures as the guide. Hard to believe that it has not sorted out the errors yet.
This is really annoying the company that provides the government with the data, SSL. George Molyneuax at SSL told me that not only are the figures from 2008 but they are also base the figures on the lower quartile of the sample and do not differentiate regions. We all know that London jobs are much higher paid than the North of England for example.
From the 31 December when the government's contract with SSL expires the government will not be able to use SSL unless it consults SSL about which data it uses in the future.
Molyneuax said he would insist the figures used are the average not the lower quartile and he wants them to do it by region because London skews the figures.
So why were the figures published in March so wrong and why is the UKBA still using SSL's 2008 data?