Small, cheap, open source and off-the-shelf IT is what the government wants
The Telegraph has reported on comments made by Cabiet Minister Francis Maude, when speaking to the CEOs of the government's big IT suppliers.
He talked about reducing the size of deals and opening up the sector to more suppliers. He also talks about using off-the-shelf technology and open source software. Of course we all knew this, but it is always good to have it reaffirmed. Especially when it is coming from politicians.

Download this free guide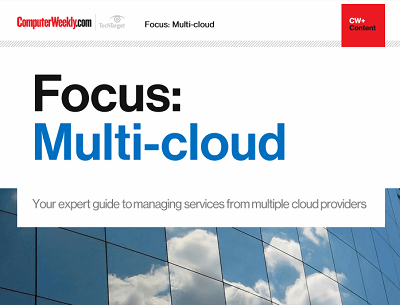 The maturity of the enterprise public cloud
Many IT leaders are increasingly coming round to the idea that sourcing services from one or more providers might be the best way to go. Join us as Computer Weekly takes a closer look at the multi-cloud approach and what providers are doing to capitalise on the trend.
By submitting your personal information, you agree that TechTarget and its partners may contact you regarding relevant content, products and special offers.
You also agree that your personal information may be transferred and processed in the United States, and that you have read and agree to the Terms of Use and the Privacy Policy.
No more easy margins is the message. Maude is reported to have said: "The days of the mega IT contracts are over, we will need you to rethink the way you approach projects, making them smaller, off the shelf and open source where possible.
"We will expect you to be transparent in all your dealings with us and for the terms of the contracts we sign with you to go up online."
Click here for the full Telegraph story.
The private sector is has been moving away from mega-deals for years and this is currently accelerating.