No surprise shared services are on the Cornwall council agenda
I blogged earlier about a shared services proposal that is causing friction at Cornwall council.
Councillors want a confidence vote as they feel the full council is being bypassed on decision that will fundamentally change how the council works.

Download this free guide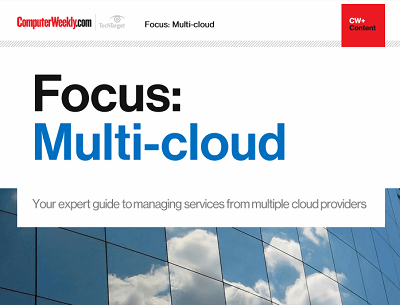 The maturity of the enterprise public cloud
Many IT leaders are increasingly coming round to the idea that sourcing services from one or more providers might be the best way to go. Join us as Computer Weekly takes a closer look at the multi-cloud approach and what providers are doing to capitalise on the trend.
By submitting your personal information, you agree that TechTarget and its partners may contact you regarding relevant content, products and special offers.
You also agree that your personal information may be transferred and processed in the United States, and that you have read and agree to the Terms of Use and the Privacy Policy.
It is hardly surprising the Cornwall Council is embarking on a shared services journey given the background of its CEO.
I mentioned in an article earlier that CEO Kevin Lavery has worked for BT and Serco in the past.
It seems Lavery, who is responsible for a £1bn budget at Cornwall council, is a bit of an expert on shared services.
He has even written a book: Smart Contracting for Local Government Services: Processes and Experience. It was published in 1999 and claims to "shift the debate away from the politics and rhetoric to the practicalities and realities of contracting."
The synopsis reads: "Privatisation of local government is making headlines throughout the world. Scottsdale, Arizona, contracts for fire protection; Baltimore, to run nine city schools; and Chicago and Philadelphia for a range of services from janitors to recreational facilities. The United Kingdom, New Zealand, and Australia have arguably gone further than the United States. But much of the debate on contracting has been high on politics, philosophy, and emotion with little attention to practical issues of how to do contracting well. The book shifts the debate away from the politics and rhetoric to the practicalities and realities of contracting."
He joined the council in 2008. I am surprised services have not been outsourced earlier.