.Net shortage blog post unearths .Net deluge
Following my blog post yesterday about the high demand for .Net skills in the UK I have been contacted by a plethora of companies offering their services.

Download this free guide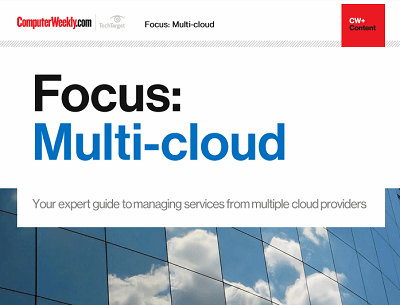 The maturity of the enterprise public cloud
Many IT leaders are increasingly coming round to the idea that sourcing services from one or more providers might be the best way to go. Join us as Computer Weekly takes a closer look at the multi-cloud approach and what providers are doing to capitalise on the trend.
By submitting your personal information, you agree that TechTarget and its partners may contact you regarding relevant content, products and special offers.
You also agree that your personal information may be transferred and processed in the United States, and that you have read and agree to the Terms of Use and the Privacy Policy.
The first thing to point out is that it was only an article about demand for .Net services and not a request for services.
Another thing that struck me about the ten people that contacted me was they were all based in India.
Is this because there is a shortage in the UK, or is this just because the article was not understood to be what it was, a blog post by a journalist. Could it be true that there are communication barriers between the UK and India?
If there is a shortage I think we could well see a lot of offshoring to India by UK businessess. I was offered rates as low as $10 per hour.
Any UK .Net experts out their?