News
Stay informed about the latest enterprise technology news and product updates.
Did General Motors just fall out of love with outsourcing?
I recently blogged about GM's decision to insource IT. I asked whether people think it is a one off or a move that might be copied by other large firms. I am working on an analysis of the move so want peoples' views.

Download this free guide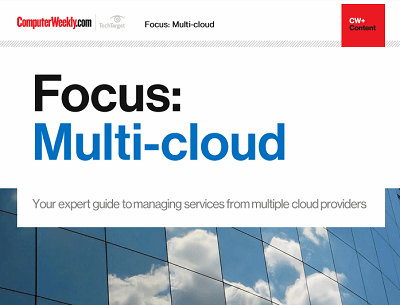 The maturity of the enterprise public cloud
Many IT leaders are increasingly coming round to the idea that sourcing services from one or more providers might be the best way to go. Join us as Computer Weekly takes a closer look at the multi-cloud approach and what providers are doing to capitalise on the trend.
By submitting your personal information, you agree that TechTarget and its partners may contact you regarding relevant content, products and special offers.
You also agree that your personal information may be transferred and processed in the United States, and that you have read and agree to the Terms of Use and the Privacy Policy.
Sean Finnan, who used to be the UK head at EDS and later had a pan European role at IBM Global Services sent me his thoughts.
He said: "There are always some that are falling in or out of love with outsourcing. I don't think this is the start of a new trend beyond the normal ebbs and flows of business.Outsourcing remains an important and viable part of the IT landscape.
The essence of rejecting outsourcing as an option is normally a CIO who believes he or she can gain sufficient scale advantage to equal or outweigh the profit requirements of the market.
The forgotten element is often the transfer of risk. Not just risk of project failure (where suppliers soak up cost over runs) but also the risk of innovation failure.
The failure to provide sufficient new features from the IT environment to remain competitive is often overlooked."
Tell me your views.