News
Stay informed about the latest enterprise technology news and product updates.
Are HP's claims over internal IT mess justified?
When HP announced its financials Meg Whitman said part of the blame for the company under-performing was internal IT. More specifically she blamed the lack of compelling sales and customer relationship management (CRM) systems within the company for some of HP's problems.

Download this free guide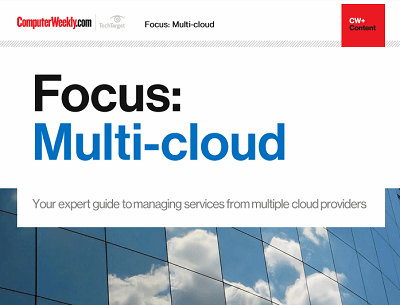 The maturity of the enterprise public cloud
Many IT leaders are increasingly coming round to the idea that sourcing services from one or more providers might be the best way to go. Join us as Computer Weekly takes a closer look at the multi-cloud approach and what providers are doing to capitalise on the trend.
By submitting your personal information, you agree that TechTarget and its partners may contact you regarding relevant content, products and special offers.
You also agree that your personal information may be transferred and processed in the United States, and that you have read and agree to the Terms of Use and the Privacy Policy.
I have since spoken to someone that used to work at HP in quite a senior position. My source told me that decisions at HP might have caused it some problems.
"Massive slashing of applications and datacentre infrastructure resulted in a business that was less able to cope with the demands it faced. Whether the business units just didn't have the quality of data any more to know properly where they were and what was needed to run the business. We know what happened to HP."
It was quite interesting because the former HP CIO who made these decisions, Randy Mott, is now the CIO at General Motors. GM is going through the process on insourcing large chunks of IT work that is outsourced to HP. So he is probably not that popular at HP.
Are there any other HP employees that can shed light on this? If so please comment.