What old IT kit have you been hoarding??
If you haven't looked at our flickr group, then do, or take a look at the flickr revolving badge below that shows off our entries so far.
Sadly we haven't had any video submissions yet – some one must want to win the video competition surely?? Come on be the first – now there's a challenge!

Download this free guide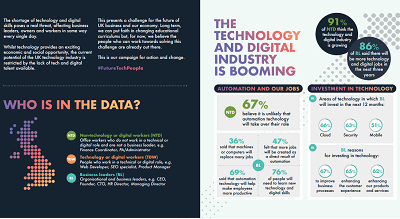 Infographic: Future-proofing UK technology
The current potential of the UK technology industry is restricted by the lack of tech and digital talent available. Read through this challenge for the future of UK business and our economy.
By submitting your personal information, you agree that TechTarget and its partners may contact you regarding relevant content, products and special offers.
You also agree that your personal information may be transferred and processed in the United States, and that you have read and agree to the Terms of Use and the Privacy Policy.
Our video player can take film captured on a mobile phone – so it's pretty easy to film your oldest bit of IT kit – ideally with you in the film too explaining why you still have got it – and enter it into the competition. We're not expecting George Lucas-quality special effects!!
#flickr_badge_source_txt {padding:0; font: 11px Arial, Helvetica, Sans serif; color:#666666;}
#flickr_badge_icon {display:block !important; margin:0 !important; border: 1px solid rgb(0, 0, 0) !important;}
#flickr_icon_td {padding:0 5px 0 0 !important;}
.flickr_badge_image {text-align:center !important;}
.flickr_badge_image img {border: 1px solid black !important;}
#flickr_badge_uber_wrapper {width:150px;}
#flickr_www {display:block; text-align:center; padding:0 10px 0 10px !important; font: 11px Arial, Helvetica, Sans serif !important; color:#3993ff !important;}
#flickr_badge_uber_wrapper a:hover,
#flickr_badge_uber_wrapper a:link,
#flickr_badge_uber_wrapper a:active,
#flickr_badge_uber_wrapper a:visited {text-decoration:none !important; background:inherit !important;color:#3333FF;}
#flickr_badge_wrapper {background-color:#FF0033;border: solid 1px #000000}
#flickr_badge_source {padding:0 !important; font: 11px Arial, Helvetica, Sans serif !important; color:#666666 !important;}