Mainframe application modernisation for dummies
Mainframe application modernisation is not just for grown-ups according to Micro Focus.
The firm's November launch of its [IBM centric] Enterprise Developer Personal Edition IDE is billed as "entry-level" and therefore suitable for newer developers, hobbyists and students.

Download this free guide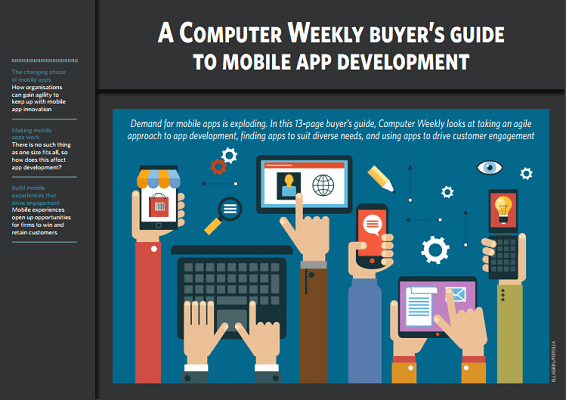 The exploding need for mobile app development
Demand for mobile apps is exploding. Computer Weekly looks at taking an agile approach to app development, finding apps to suit diverse needs, and using apps to drive customer engagement.
By submitting your personal information, you agree that TechTarget and its partners may contact you regarding relevant content, products and special offers.
You also agree that your personal information may be transferred and processed in the United States, and that you have read and agree to the Terms of Use and the Privacy Policy.
Emerging developers then should perhaps not completely dismiss the relevance of a certain degree of mainframe skills.
Micro Focus director Kevin Brearley describes this type of technology as crucial to
enabling innovation initiatives and says that this means a need to address skills, productivity, quality resources and integration.
Brearley talks about Enterprise Developer Personal Edition having been created to improve developer skills in performing day-to-day mainframe development activities and help address the "mainframe skills shortage" by reducing the gap between COBOL, Java, and C# developers in a collaborative IDE environment.
Although many may have consigned mainframes to the retirement pile, evidence of widespread ongoing implementations are regularly surveyed and discussed by the likes of (in particular) CA Technologies, IBM itself and BMC Software.
BMC's 2011 'worldwide mainframe survey' showed the mainframe's continued importance in driving business applications and services – and, it also showed that the mainframe continues to be a "critical platform" for the evolving hybrid (even cloud powered) data centre.
Top-level results from the survey include:
• 93 percent of respondents at large companies expect [mainframe] capacity to grow or remain steady;
• 62 percent, compared to 56 percent last year, expect to grow overall capacity;
• 47 percent of respondents said new workloads and new business applications are contributing to their capacity growth; and
• 60 percent of respondents said the top IT priority [which mainframes will help address] is keeping costs down.