UK Computer Science Education in the 21st century – Restoring Turing's Legacy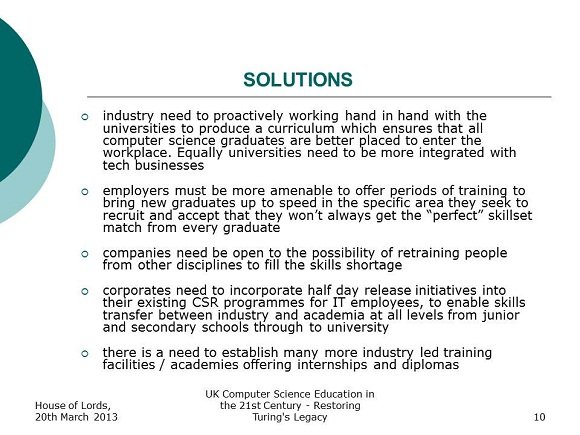 Employers need to step up to the plate and stop complaining about the shortage of skills.
Training benefits individuals, employers and the economy as a whole. People have transferable skills in life. Skills transfer between industry and academia at all levels will be key to overcoming this transitional period.
Germany is already leading the way with business led academies / training facilities.
The European Commission has this month launched an initiative to collect pledges on new jobs, internships, training places, start-up funding and free online university courses from companies such as Nokia, Telefónica, SAP, Cisco, Hewlett-Packard, Alcatel-Lucent and Randstad.
Click here to download this presentation.
View All Photo Stories