UK Computer Science Education in the 21st century – Restoring Turing's Legacy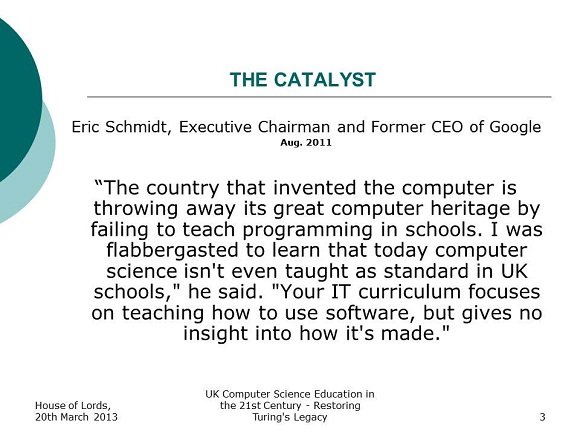 The IT pipeline has been drying up across industry and academia for the past 15-20 years.
The catalyst to reform the UK computer science curriculum came in the form of Eric Schmidt, Executive Chairman and Former CEO of Google, who in Aug. 2011 famously delivered a devastating critique of the UK's computer science education system and said this country had failed to capitalise on its record of innovation in science and engineering.
Click here to download this presentation.
View All Photo Stories