UK Computer Science Education in the 21st century – Restoring Turing's Legacy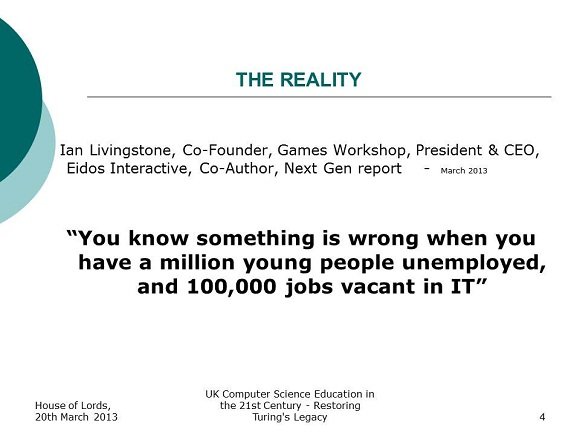 Whereas many UK Companies may be struggling, the big Corporates continue to actively recruit particularly in IT. Yet extraordinarily, since 2002, the number of people studying any form of Computer Science in UK universities has fallen by more than 25% (with university applications to study computer science down by 60%). This, against a backdrop of Facebook hitting the market in 2004, Twitter in 2006 and Smartphone devices exploding onto the market in 2007.
Click here to download this presentation.
View All Photo Stories