UK Computer Science Education in the 21st century – Restoring Turing's Legacy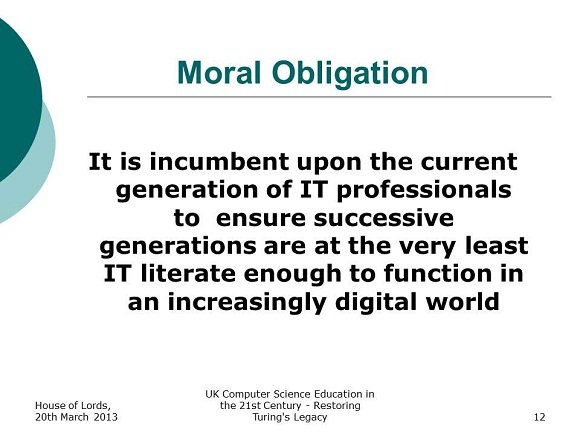 Fixing the IT skills shortage is no longer optional. It is crucial to national competitiveness in the 21st century. Having reaped the benefits of our educational system and careers in IT, corporations and IT professionals now have a moral obligation to continue this legacy.
Click here to download this presentation.
View All Photo Stories