UK Computer Science Education in the 21st century – Restoring Turing's Legacy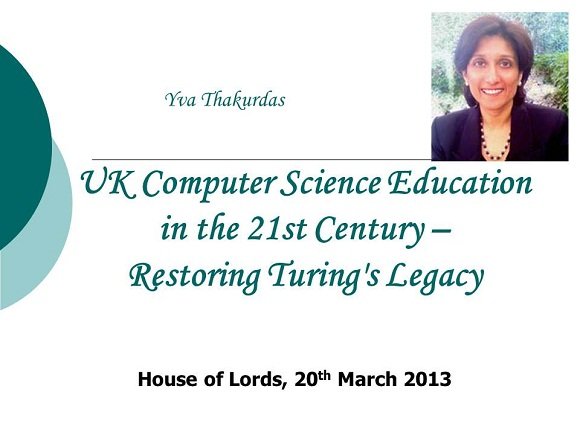 We are in the midst of an IT skills crisis resulting from an explosion in the growth of the IT sector, a decline in the numbers of Computer Science graduates, and academic courses not keeping up with industry requirements. A recent study by the UK Council of Professors and Heads of Computing illustrates the problem. It predicts that demand for IT professionals will increase by up to 15% in the next eight years. In stark contrast the number of students aiming for jobs in the industry has fallen by 50% since 2001.
Yva Thakurdas is a C-level executive and consultant.

Read more on this topic: Industry's moral obligation to young people
Click here to download this presentation.
View All Photo Stories