UK Computer Science Education in the 21st century – Restoring Turing's Legacy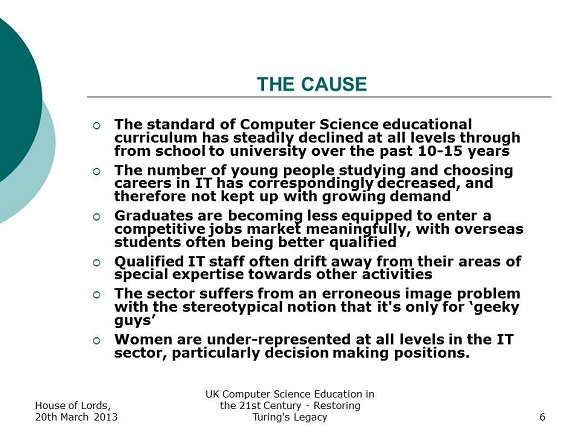 Computer Science curriculum's standard has declined at all levels over the past 15+ years, with no real computer science being taught in schools for at least 10 years, and graduates being less equipped to enter the job market. The number of young people studying and choosing careers in IT has correspondingly decreased.
Gender Imbalance: In 2011 and in 2012, the ratio of female to male students was 1:100, with less than 300 female students taking Computing A-Level in the whole of the UK each year and only 18% of graduates from IT related HE courses being female.
Click here to download this presentation.
View All Photo Stories