UK Computer Science Education in the 21st century – Restoring Turing's Legacy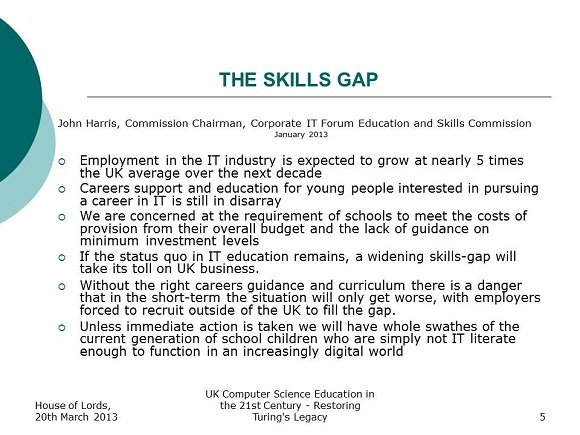 More than half of large IT-dependent organisations and most small non-tech, IT-dependent businesses across the UK, are stuck in a growth and profits limbo due to the IT skills crisis.
London's Tech City has more than 3,400 firms providing 48,000 digital economy jobs, more than double that of 15 years ago at the height of the dot.com boom. Yet its future progress is threatened by a severe IT skills shortage; an under-supply of skilled developers and specialist staff within the UK, which they blame on "ill-designed university syllabuses and a lack of understanding at all levels of the education system".
Click here to download this presentation.
View All Photo Stories