UK Computer Science Education in the 21st century – Restoring Turing's Legacy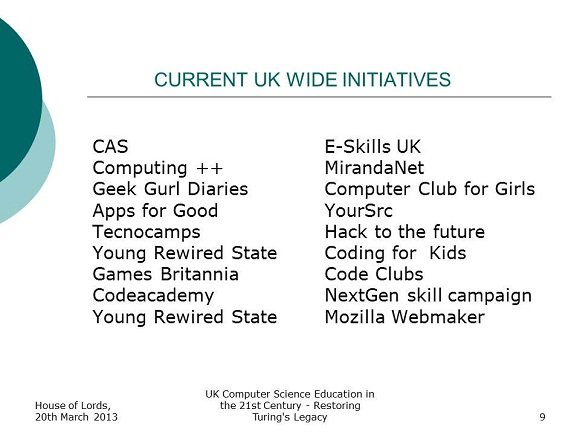 Computer Science is now the 4th science on the UK educational curriculum, yet there is no provision as yet to educate primary school teachers in this discipline. There is no provision to adjust the curriculum to allow for more than 1 lesson per week; address the shortage in teachers in computer science in secondary schools; or incorporate IT and digital literacy into training programmes for ALL subject teachers.
There are a plethora of initiatives that have been instigated over the past few years, although it is unclear how they are going to be rolled out over 25,000+ schools across the United Kingdom in readiness for September 2014.
Click here to download this presentation.
View All Photo Stories