UKTI and the best UK start-ups at CES 2013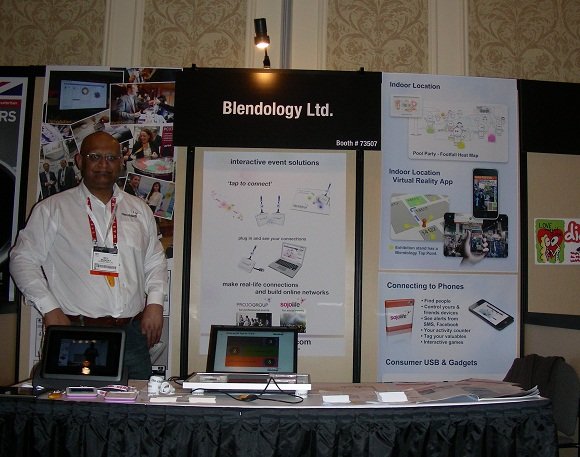 Blendology produces a piece of tap-to-connect technology, which has seen some success in event solutions. During an event, organisers can buy or rent the tap-to-connect gadgets either in the shape of USB stick or a badge, and these would be given to every attendee. Attendees would then tap with each other and exchange details.
At the end of the event attendees can then upload or hand back the tap-to-connect gadgets and receive a timeline of all the people they met, while event organisers would get to see the complete dynamics of the event.
View All Photo Stories