UKTI and the best UK start-ups at CES 2013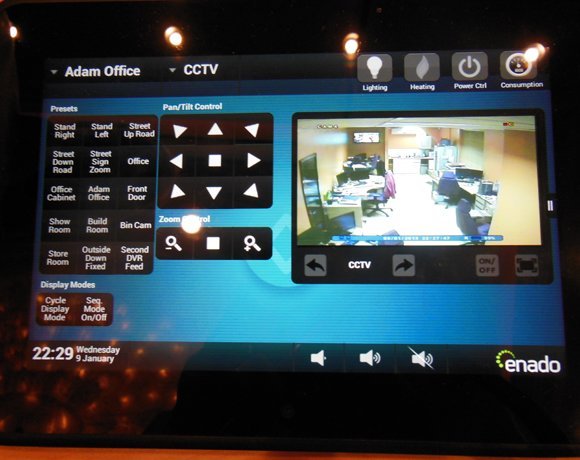 Source:
Caroline Baldwin. Photos taken with the Nikkon Coolpix S9300
Adam demonstrated how you can use Enado to control an environment remotely. At CES in Las Vegas, he used the browser within a 7-inch tablet to adjust his UK office instantly. He used the control panel to use the CCTV and turn off the TV within the office, which was seen on the screen of the tablet.
View All Photo Stories