McColo and the lessons for effective Internet Governance
A speaker at the EURIM Directors Round Table on Information Governance this week sharply criticised the use of the "fetish" word governance in place of "accountability". We use debate about structures to cover up failure to hold people and organisations to account for not using and enforcing existing law.


Download this free guide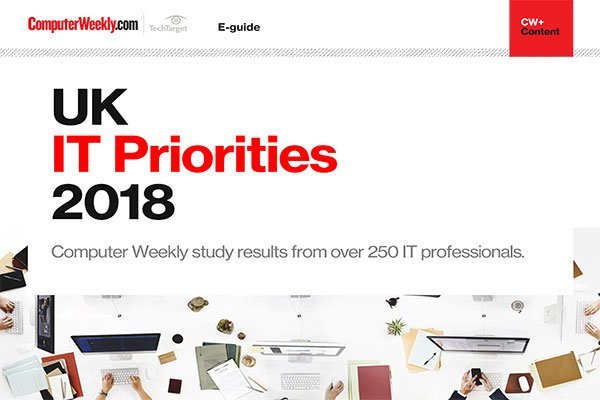 UK IT Priorities 2018 survey results
Download this e-guide to discover the results of our 2018 UK IT Priorities survey, where IT leaders shared with us what they are going to be investing in over the coming 12 months.
By submitting your personal information, you agree that TechTarget and its partners may contact you regarding relevant content, products and special offers.
You also agree that your personal information may be transferred and processed in the United States, and that you have read and agree to the Terms of Use and the Privacy Policy.
But, what would the headlines be if Microsoft they were to publicly commit to rigorous co-operation with law enforcement around the world to police the Internet, in advance of any agreement on a democratically accountable governance framework for that co-operation?
There are only two years to go before the IGF remit to agree effective co-operation on the issues raised at WSIS in Tunis runs out.
Then the spectre of an all-paralysing UN bureaucracy comes back on the table.
The UK and European Parliaments will be well represented at the IGF in Hyderabad. Half the board of EURIM will be there – leaving me behind to look after the on-line shop.
How many the Congressmen and Senators from the United States will be at meetings expected to discuss the transfer of control over the governance of Internet in line with usage? Probably none. They still assume their executive can block such moves at the diiplomatic level
But the Brasilians, Chinese, Indians, Japanese and Koreans now have more Internet users than Western nations added together. They are leading the way with mass-market, high bandwidth on-line and mobile gaming and social networking – including discovering and addressing the issues these raise – such as how to create serious, legitimate, revenue streams other than from pay-per-click adverts and malware protection services. And the credit crunch means that economic power has moved to those who are keeping the dollar afloat.
Obama makes great speaches about the the changing world and his team certainly understood the value of the Internet in laundering political donations so that these appeared as a myriad of small amounts supposedly donated by ordinary Americans,
But d o the Democrats understand the need to address the realities of the changing on-line world any more than the Republicans?
There are signs that they may.
Robert Shapiro, one of Obama's advisors, gave an excellent answer when I asked him about how they would react to Chinese priorities during his whistlestop tour of London last week.
But time is running out.
The future of Internet Governance may well be determined by how the main ISPs work together to prevent the spammers and malware practitioners getting back on line of the next couple of weeks – including how they reconcile this with the democratic values of Western Internet – as well as with their responsbilities to their other customers.
We can no more afford to leave Internet Governance to obsessional techies and their lawyers than to diplomats and bureaucrats.
Personally I'd rather trust a cartel of major ISPs working direct with law enforcement – provided they can come up with a creditable set of routines for subsequent public accountability. But that is because I trust many of the academics and lawyers who commonly advise government and regulators even less.
If not – who is?