By their comments shall ye know them. Does hypocrisy rule the future of the Internet?
I have just been looking at the responses to a Daily Telegraph Article on the supposed plans of banks and card companies to block payments to those porn sites which do not try to prevent access by children. Just because the children might get a ladder does not mean the shopkeeper should not put the "lads mags" on the top shelf.

Download this free guide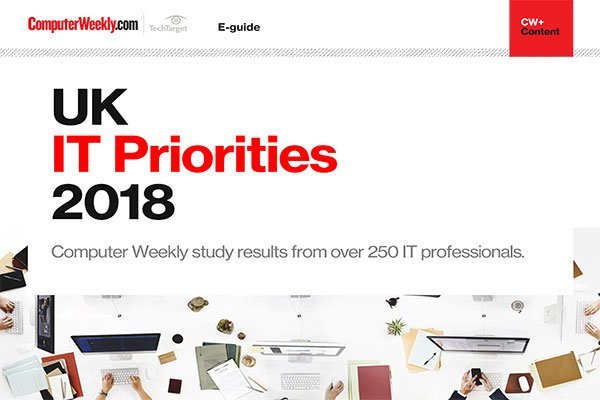 UK IT Priorities 2018 survey results
Download this e-guide to discover the results of our 2018 UK IT Priorities survey, where IT leaders shared with us what they are going to be investing in over the coming 12 months.
By submitting your personal information, you agree that TechTarget and its partners may contact you regarding relevant content, products and special offers.
You also agree that your personal information may be transferred and processed in the United States, and that you have read and agree to the Terms of Use and the Privacy Policy.
The misogynist vitriol helps illustrate why action is necessary to help clean up the on-line world, if we really do want the "Internet" to be a socially inclusive and family friendly place where parents can have reasonable confidence in the safety of their children.
But how do we also ensure that it also a safe place for those who seek to expose corruption, incompetance and abuse of power in high (or low) places?
And do how you ensure that your wishes are "heard"?
You should bear in mind that your wishes will probably be "heard" only because they are expxected to help make more money for those who determine what is "practical". At this point you have to remember that, contrary to common mythology, the "Internet" is not a given entity. It is an evolving network of networks whose only commonality is an addressing structure (organised by ICANN) and a set of inter-operability protocols (organised by the IETF). Even the World Wide Web is "only" an add-on.
By original discipline I am a historian. I therefore have a sceptical view of what motivates scientists, let alone engineers, let alone those who set R&D budgets in order to support the business models of large corporations, let alone those who agree, implement and enforce (if they do) the judicial and regulatory frameworks that determine what is "legal" (usually to protect the status quo – which now includes the interests of the Bilderberg Internet Group).
In the P.S. to my previous blog entry I commended the Big Brother Watch event during the Conservative Party Conference. I have also been blogging on the importance of the forthcoming IGF in Bali. We urgently need open and constructive discussion to find sensible ways through the confusion of what is technically practical, what is economically viable, what makes money for internet service providers (including advertising agencies and content publishers), what is morally reprehensible (and to whom) and what has public (however fickle or hypocritical) support.
I expect to receive confirmation shortly that the first presentation of one of the entries to the pilot competition for the thought leaders of the future on how to improve confidence in the on-line world will take place in the middle of next month at one of the world's most prestigious venues, to an audience of current thought leaders. We will not have completed the judging so the presenter will not necessarily be the overall winner. But the invitation is a sign that those "at the top" really are concerned over the current erosion of confidence. I am now looking to recruit supporters for the next phase – but only from among those who are serious about winning the trust of their customers, large and small, commercial and consumer.