Are our regulators the main obstacle to investment in joined up 21st century infrastructure?
One of the submissions to the Ofcom call for inputs to the Joint Regulators Group consultation on how to handle infrastructure sharing calls into question the use of rentals and return on investment as a basis, as opposed to the quality and price of service that should be the prime concern of a regulator. This is yet another example of the "intellectual capture" of the UK regulatory system, not just Ofcom, by an alliance of believers in central government planning ("renationalisation without the cost of buy back") and the dominant players. It may also be why Rupert Murdoch appears to have written the UK off as an investment opportunity.

Download this free guide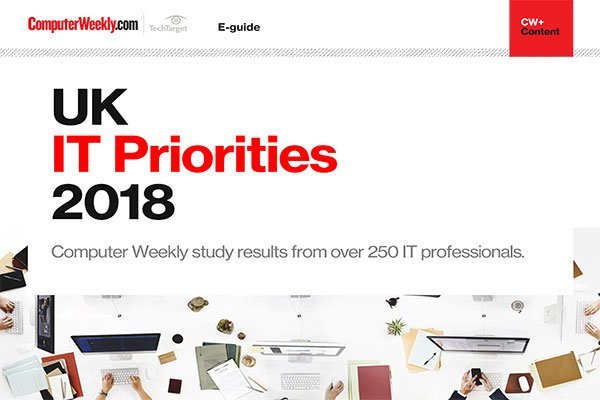 UK IT Priorities 2018 survey results
Download this e-guide to discover the results of our 2018 UK IT Priorities survey, where IT leaders shared with us what they are going to be investing in over the coming 12 months.
By submitting your personal information, you agree that TechTarget and its partners may contact you regarding relevant content, products and special offers.
You also agree that your personal information may be transferred and processed in the United States, and that you have read and agree to the Terms of Use and the Privacy Policy.
The quiet delisting of News Corp is not a "technical decision". It has profound implications. It was not the reaction I expected when I blogged on the implications of BT's declaration of war on Sky but it makes very sense from the perspective of the investors.
If Ofcom is going to help wreck the business case to invest in alternative broadband infrastructures as the same time as BT triggers a price war for the discretionary spend of sports enthusiasts and the dead-tree press launches an assault on the way multinationals take their profits off-shore …
If the coalition government is serious about wanting to use investment in 21st century infrastructure to help pull through economic recovery, it has to return our regulatory structures to the objectives and principles behind their creation and followed by players like Sir Bryan Carsberg and Clare Spottiswoode.
The current cartel, of those sitting "cosy regulatory armchairs" negotiating deals with incumbent players which block innovation and choice, condemns the UK the same future of austerity and decline as the the rest of Europe – whether or not we leave.
P..S. Thank you to Ian Grant and Br0kenTeleph0n3 for drawing my attention to the PNS submission.