Women in technology: A managing director's view
This is a guest blog by Juliette Denny, managing director of Growth Engineering, and finalist in the 'Iris' category at the NatWest everywoman awards.
How many female role models can you name in the technology space? You'll probably be able to name a few, but the likelihood is that your list will pale in comparison to a similar list of male role models. When there are women in technology the media often depicts them in a negative way; as bitches (like Marissa Mayer, Yahoo CEO) or bull dogs (Sheryl Sandberg of Facebook).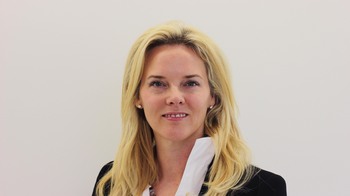 When you think about women in technology, you don't think about them coding, innovating or leading. They are more likely to be in an operational role. There are too few examples of women creating, innovating and succeeding in leading great technology businesses.
This is why both the FDM everywoman in Technology awards and the NatWest everywoman Awards are so important – in particular the Iris category, which recognises female technology entrepreneurs.
As a founder and managing director of a technology business I think it's vital that we increase the visibility of women being successful in technology. It's essential that we see women being successful in innovating and building technology businesses. It's vital to the younger generations of women coming through and it's important to recognise the success that has been achieved by women in the technology sphere already.
There are some attributes of women that, whilst not unique or ubiquitous across the female sex, could be said to be common. For example, I'm a woman who is interested in clothes, fashion, style and all things beautiful, and that has had an influence on the way I like to see technology designed. The older I get, the more confident I get in what I like and don't like – and, frankly, I think that a lot of technology is simply too ugly and difficult to use to ever get adopted!
According to Gartner, 99.9% of mobile apps will be considered financially unsuccessful by their developers. And did you know that 70% of all web-based applications fail to achieve their original goals? Clearly I am not alone in my views – but maybe if we had more people who cared about how beautiful and user-friendly technology was we could start to move that dial!
'Technology' is not just about code – it's about how people use technology and interact with it. It's all about how the user 'connects' and builds a relationship with it. The magic that technology unlocks happens when the technology application and the user interact; so if they never interact, if they hate interacting or the relationship does not grow over time, then the technology is not working as it should. Far too much of the technology around us is not user-focused – it's focused on processes, which can make the technology clunky and dispiriting to use.
When it comes to creating technology here at Growth Engineering, I have three rules (other than it has to work and be bug-free!):
1) People have to love it and want to engage with it, so from the get-go we are thinking about how they feel about it. We want them to have a feel good connection with it so they are confident in using it.
2) It has to be fun, because when it's fun people are happy and they are more likely to engage with it and be confident using it.
3) It has to be beautiful, because life with more beauty is more harmonious, and with more harmony life feels easier.
Now I am not saying that the above rules are there because I am a woman, though they do have a 'touch of the girl' about them, but I do believe they have contributed to our success in some way. They have given us a different lens through which to view online learning than other businesses in our industry, and as a result we have grown faster than many of our competitors.
So thank you NatWest everywoman Awards, and to anyone reading this, please make sure you push any females that work in technology to enter next year, as we need more role models to inspire us to the next level of innovation and growth. I missed the FDM Technology Awards entry window this year, but I am proud of reaching the final in the NatWest everywoman 'Iris' category (sponsored by IBM), which is given 'to the most inspirational and successful female entrepreneur who runs a business that uses technology in an innovative and disruptive way'.
That's certainly our aim here at Growth Engineering – our mission is to wage war on dull online learning, and we do that by creating a Gamified social learning portal that helps clients create vibrant, engaged learning communities that transform organisational performance. Our Academy was recently crowned the #1 Gamified LMS and #1 NextGen LMS in the world for being so far ahead of the game and shaking up the online learning landscape. I'm excited about what the future holds for women in technology!