Why gender equality is good business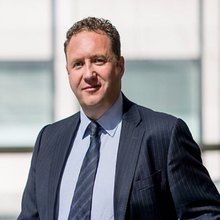 In this contributed blog post, Andrew Lawson, UK and Ireland managing director for Salesforce, discusses the business benefits of gender equality
I've recently pledged my support for the United Nations' HeForShe campaign – an initiative that encourages men to think about what they can do to promote female equality. Quite a few people have asked me – not on a personal level, but on a professional one – why I'm doing this.
To me, the answer is pretty straightforward: gender equality makes brilliant business sense.
In the UK tech sector, less than 17% of the current science, technology, engineering and maths (Stem) workforce is made up of women and more than four times as many boys currently study Stem subjects at A-level or university than girls. What this gender gap means for our industry, and indeed the UK as a whole, is that business is missing significant opportunities for growth, innovation and success.
For a start, more women in the tech industry would create a more diverse industry. It would bring a wider range of perspectives to the table – something that can only be beneficial. In fact, it's proven that diversity drives greater success than individual ability does: according to McKinsey research from last year, companies that are more gender diverse are 15% more likely to outperform others.
As well as needing more women in the industry in general, we also have a specific requirement for greater female representation at the highest levels. As role models, these women will encourage girls and young women to see what they could achieve.
What's more, a balanced senior leadership team is generally linked to better financial performance. The Peterson Institute for International Economics has found that having at least 30% of women in leadership positions, or the "C-suite," adds 6% to profit margin – and that's net profit margin.
Many economies, including ours in the UK, are facing an acute tech skills shortage. If we want to continue to be a technology powerhouse, we really need to address this. Yet, with fewer women poised to enter the tech industry, we're actually missing out on nearly half of the available talent to fill this gap!
So, from the beginning of primary school we need to inspire more girls to study Stem-related subjects and at the same time encourage more women to enter or return to the tech industry. This will not only help address the skills shortage, but because these new employees will bring greater diversity, I believe it will also help to make the industry more competitive and more innovative.
How we encourage them is a tougher question. There has been lots of progress in recent years in terms of teaching computing in schools and the launch of programmes like Your Life aimed at encouraging more girls to study Stem subjects at A-level and university. The tech industry is also stepping up, supporting mentoring and initiatives including CoderDojo Girls, G-Tech and the Stemettes Outbox Incubator.
But, I think that until more women, and more men, stand up and show girls what a great industry ours is; until all of us actively encourage the girls in our lives to explore tech subjects; and until we improve the coaching and mentoring we offer, business will never reach its full potential. The reality is, we need the business benefits that more women in tech will bring if we want our industry to continue thriving.