Why coding's cool for school
This is a guest blog by Liesha Lobo, delivery lead at Thomsons Online Benefits, who discusses the new IT curriculum and why more still needs to be done to improve gender diversity in the tech sector.
Last month saw a new generation of children enter our schools. Like those before them, they'll likely go in armed with pencils and paper, but this generation will emerge equipped quite differently.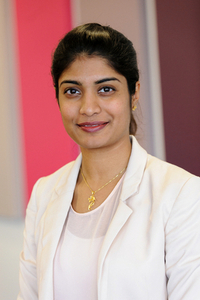 This is the first generation to be taught the new ICT curriculum. For those joining at five, lessons in basic Word Processing will be supplemented with more complex computer programming and internet safety classes. When they reach secondary school, this group will be learning about hardware and software, and be expected to differentiate between programming languages.
Whilst these shifts have been criticised by some, in reality, these steps are enabling students to grasp the full breadth of career opportunities provided by our increasingly tech focused world. Not to mention it's an integral element of government strategy to reverse the well-documented STEM skills shortage currently posing a threat to economic growth.
Having said this, there is evidence of a positive shift in students' attitudes towards STEM subjects. This year, the number of students studying computer science at GCSE increased fourfold, and in 2013-14 98,000 students were accepted on to STEM undergraduate courses. This presents the highest level ever recorded, an 8% rise on the last academic year, and an 18% rise since 2002-03.
My view is that the stated curriculum changes can act as a catalyst for these emerging signs of STEM subject take-up. These students will build the talent pipeline, but also have the potential to increase diversity in the sector. Introducing compulsory computing education from a young age will normalise it for girls and boys, helping prevent the stigma previous generations have attached to it being 'a boy's subject'.
Nevertheless, whilst introducing compulsory computing may even the playing field for boys and girls, educational institutions, businesses and politicians need to make a concerted effort beyond this if the next generation is to avoid legacy misconceptions.
Technology is not about coding silently and providing late-night technical support. There is a lot of innovation and idea generation which demands and rewards creativity. As the industry evolves, individuals' progression will depend more and more on their ability to merge this creativity with technical skill and business acumen.
To do this you have to be passionate and push yourself. Recently I did an evening course on artificial intelligence by Sebastian Thrun, the founder of Google's driverless cars project. The course looked specifically at predictive analysis and its practical applications, including weather prediction, heatmaps and robotics. It involved minimal pseudo-coding, but by its completion, attendees were able to grasp and visualise the basics for a driverless car mechanism. I'm sure many women will be excited by this. My concern is that others just don't see this fundamental aspect of a career in technology.
Every tech business needs to evolve to succeed and so innovation and creativity are key. At Thomsons Online Benefits, the global benefits management software provider I work for, we have innovation week, every half year – an initiative designed to encourage employees to share out of the box ideas that could shape the future of the company. These are then prioritized according to viability and business needs.
Being a woman and working for an organisation that encourages my progression and inspires my creativity, it baffles me that women with degrees still find a career in finance or professional services more attractive than one in technology. To reverse this mentality, we need to ensure that girls and women see technology as a rewarding career, and have visible role models at every stage of the pipeline; in schools, universities and businesses.
There are some initiatives leading the way here. Google's Made with Code, for example, provides great inspiration for young women by showcasing the diverse career routes taken by those with an interest in tech. And Capability Jane is another notable organisation, aiming to improve diversity across sectors by encouraging businesses to hire working mothers on a more flexible basis.
Such initiatives are crucial in encouraging the next generation of young women to study STEM subjects with a view to a career in tech. However, as lastminute.com founder, Martha Lane Fox, described in a recent interview, "No prime minister and not many politicians really care about skills… it's never going to be the priority, because there is more sexy stuff to worry about."
Martha is right. Introducing coding in schools may be a significant step but the government cannot forget that women do not have sufficient presence in tech. Girls need to witness success to visualise their own achievement making it imperative that the government continues to push initiatives that promote this in the current generation.
However, whilst there's still some way to go in the UK, we can look abroad for inspiration. Earlier this year it was announced that former Google executive and diversity champion, Megan Smith, would become the first female CTO at the White House and last month all eyes turned to India as images of the largely female Mars mission team went viral. These women may have been thousands of miles away, clad in saris and celebrating a monumental achievement, but I cannot think of a scene more representative of the challenge, creativity and joy I receive every day from my career in tech.