Why Smarter Cities need more women entrepreneurs
This is a guest blog by Karen Gill, entrepreneur and founder of everywoman.com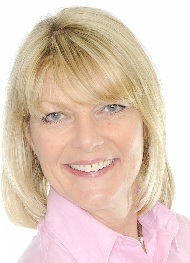 What puts women off starting up a technology business – and what can we do to change the situation?
It's surprising, because whenever I attend technology-focused events or awards, as a mentor or as an observer, my mind is always fizzing with the possibilities for days afterwards. At these events, you really do get a feel for the way that smart technology changes our lives for the better.
Sadly, research backs up what I have seen at the everywoman and other awards for some years: women are under-represented in technology, particularly when it comes to starting their own business. Yet, when they do, they make very good and often visionary bosses.
Only 18% of technology industry personnel are women. Even that figure is down from 22% ten years ago. All of us, schools, employers, business organisations and government, need to do more encourage girls into STEM (science, technology, engineering and mathematics) subjects.
I would like to see women harness their creativity and employ technology innovations to change more of our lives, and not regard technology, as many successful businesswomen do, as a means to an end in their career or business.
However, things are starting to change. I'm again acting as a mentor to technology entrepreneurs at the IBM SmartCamp KickStart in London on October 5. This accelerator aims to help entrepreneurs including women from the UK and Ireland to nurture their early stage firm to next stage growth and success.
At the event, entrepreneurs put their company's business forward for scrutiny by a panel of technology experts, venture capitalists and IBM's technology leaders. The winning entrant is then nurtured over an entire twelve month period – accessing global networking circles, technology support and, potentially gaining access to next stage funding. Past winners have included an analytics system for mobile applications and pricing software for retailers.
This year, the programme, with its tie-in to IBM Smarter Cities Summits addressing urban sustainability issues, is particularly seeking ideas to help build more intelligent infrastructures for our cities, contributing to more sustainable living.
As a judge, you are particularly looking for the reason why the entrepreneur set up the business; did they see a particular market niche? Are they on a mission to change the way things are done? I'm very interested too in how our start-up CEOs got their business off the page. Too often, people forget that for every start-up that is successful, there are quite a few failures. The founder's passion for their invention or idea is as big an indicator of the overall resilience of the business as a clear market niche or well-researched business plan.
The mentoring process sees the judges challenge the start-up's business model. That's when entrepreneurs start reaching out for ideas and advice and get support from their mentors. It's fascinating to watch this process: even the cleverest, most creative people always need input and ways to maintain that brand and the entrepreneurial spirit that drives it.
IBM SmartCamp KickStart isn't the only technology programme for young start-ups. However, this event – influenced by the Smarter Cities agenda – is focused on using technology to address issues such as sustainability and smarter use of the planet's resources – and do so over the longer term.
As a result, the programme combines both insight from business leaders with financial support. Together with the judges' expert advice, the event also opens the door to longer term financial support for winners: since November 2010, programme finalists have raised more than £30 million in VC funding between them.
Events like this act as a vital catalyst for early stage businesses. If there is a fault with some start-ups that I see, it's the owners not really taking the risk, accelerating the product launch or getting expert help to drive the business forward.
IBM SmartCamp KickStart naturally wants innovations from the UK and Ireland's sharpest young companies but I believe it also offers the opportunity to women entrepreneurs to redress the gender imbalance in business start-ups. After all, from working with thousands of female entrepreneurs over the last few years, I know that women are just as practical about and interested in saving the planet as men.
Entry to IBM SmartCamp KickStart is open until September 14. Details at:
https://www-356.ibm.com/partnerworld/wps/servlet/ContentHandler/isv_com_smp_smartcamp