What it means to be a woman in IT and a woman in the military
Cliantha Kay
Then and Now: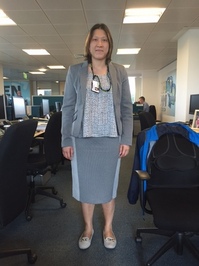 I was a Communication Systems Operator in the Royal Corps of Signals. This role gave me the opportunity to operate and maintain secure military radios and network infrastructures. I am now placed on site at LV= today as an FDM Consultant in a Junior IT Build Manager role.
What it means to be a woman in the military and a woman in IT:
The world of the military is often male dominated however working hard, consistently and diligently ensured I progressed. I did have to put in extra effort on the physical aspects of the role but that just built and strengthened my character. In my experience thus far, the same can be said about IT.
Why decide to leave and why IT and FDM:
I decided to leave the army in order to pursue a career in IT. The world of technology is evolving and it always involves IT at some stage of its evolution. In my opinion, this ensures job security, as long as you stay on top of your game and keep informed about the latest trends. FDM really appealed to me and I was drawn to the opportunity because it provides the training and support needed in order to find a job in the world of IT.
How FDM helped you make the transition:
FDM provided the baseline skills for me to transition into my job.
What skills/training ensured success in your current role:
I enrolled onto the ex-Forces Programme to pursue a career in technology and received training on the standard military pathway in London. My training in UNIX, SQL, OS Admin enabled me to understand my job with more ease than if I had not and thanks to FDM, have transitioned into a great role in the finance sector.
Jennifer Smith
Then and Now: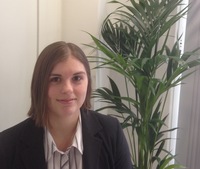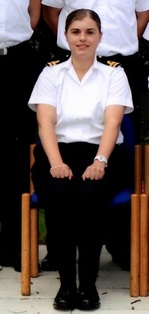 I was an Executive Officer (Second in Command) in the Royal Navy. I am now a placed on site as an FDM Consultant in a PMO Associate role at UBS.
Why I decided to leave and why IT and FDM:
After 6 years of primarily navigating warships, I didn't think I was particularly qualified for anything other than life at sea. Whilst I knew that I no longer wanted that lifestyle, it took a bit of time to decide that I wanted to branch into project work. Although I loved my time in the Navy and wouldn't take it back for anything, I made the decision to leave and forge a new career for myself based in London. I initially struggled to kick-start my second career but came across FDM and saw that they provided a great solution to the problem I had been experiencing.
How FDM helped you make the transition:
FDM training helped me gain basic industry knowledge and vastly improved my confidence in a business environment. I thoroughly enjoyed my time in the FDM Academy and I'm excited by the future opportunities it has facilitated.
What skills/training ensured success in your current role:
After passing the FDM assessment and interview, I was placed on a 4 week training course at FDM to build up some basic industry knowledge and improve my confidence in a civilian business project environment. The training gives you the basic skills required for your placement as well as a PRINCE2 qualification if you don't already have one. My role today is certainly high pressure at times, but it didn't take long for me to settle in and the experience is invaluable. I'm not sure exactly what the future will bring and I am still relatively new to my role, but right now I'm incredibly happy with where I am. I'm very excited to see where this new journey will take me and it's only on some occasional sunny days I miss being out on the water.