What does the future hold for women in IT?
This is a guest post from Sripriya Kalyanasundaram, vice president of Cognizant, quality engineering & assurance services.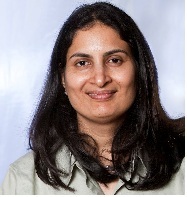 In many respects 2012 was a good year for women in technology. We saw high-flying business women appointed to lead technology giants, such as Yahoo!'s Marissa Mayer, its second female chief executive. Existing champions continued to make their mark, including Flickr's founder Catarina Fake and Emma Mulqueeny of Rewired State, who are all strong role models and advocates of women in IT.
Outside the realms of technology, women performed brilliantly in the 2012 Olympics, winning over 30 medals in the UK and subsequently influencing business with corporate sponsorship. There were also record numbers of women holding seats in the US Senate, not to mention female prime ministers elected including Jamaica's Portia Simpson Miller.
However, there is still a long way to go in 2013 to boost the numbers. In The Huffington Post last summer, Mayer stated that "the number one most important thing we can do to increase the number of women in tech is to show a multiplicity of different role models." However, in order to do this, businesses need to be more proactive in terms of the level of opportunities and support they offer women to encourage them to work in IT and progress in their careers in this sector.
This means doing all they can to make sure that female candidates are attracted to the industry in the first place, whilst ensuring that existing employees of both sexes know that women are just as able to take on the same levels of responsibilities as their male counterparts. With the European Commission proposing that listed companies in the EU could soon be forced to have more women in their boardroom, this further adds to the pressures for increasing female numbers. FTSE 100 companies are said to be embracing family-friendly policies that should help women to achieve a better work life balance and be able to take on more senior positions.
At Cognizant, we face the same set of challenges when it comes to attracting and retaining female talent. Although women are increasingly pursuing technology-related undergraduate and graduate studies, their academic interests and accomplishments are not effectively translating into the professional arena. To try and increase the conversion rate, we proactively target women at all levels, particularly graduates who sometimes are passionate about making a difference. In fact, one of our recent graduates, Nikki Bryant highlights the benefits of this sector in a previous blog post. We regularly attend and sponsor graduate fairs, give talks and proactively recruit and provide training and scholarship opportunities to increase the number of female entrants.
Once they are on board, it is essential to make sure that the individuals are supported throughout their career. Wider schemes such as Mentore – a mentoring company designed to boost women executives in big companies – set up by Karren Brady is a great example of this, but the employer should also provide adequate support internally. For larger companies in particular, it is advisable to make sure a sense of community is developed.
Arranging ways for women at all levels to share advice, best practice tips and ideas will help everyone feel involved and learn from others. Internal mentoring schemes should also be considered along with providing opportunities to attend network events. For example, as part of our Women Empowered programme at Cognizant, hundreds of female employees volunteer their time, skills, and experience to host events to sponsor breakfasts, lunches, webinars, panel discussions, and regional networking events. It is also beneficial to run day or half-day events that bring clients, partners, and employees together to talk about issues that affect women in the workplace.
Whilst 2012 was a good year, if the numbers of women in IT and senior positions are to increase, businesses really need to take responsibility and proactively encourage this to happen. With the right training, support and opportunities available women can meet or even exceed the numbers that are currently held by men.