UKTech50 2015 - the next big trends in the IT industry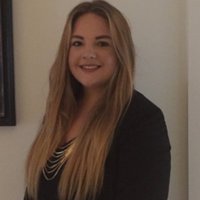 In this contributed post, previous guest blogger Annabel Sunnucks, intern at CA Technologies, describes her experience at this year's Computer Weekly UKtech50 event.
In 2015 I was lucky enough to be invited to the UKTech50 event organised and hosted by Computer Weekly. The event attracts movers and shakers in the IT industry to identify the top 50 technology figures in the UK.
Bryan Glick, Editor-in-Chief at Computer Weekly introduced the event, which consisted of a number of panel discussions on hot industry topics, such as innovation and leadership, as well as the announcement of the UKTech50 2015 list.
It was an amazing opportunity for me to meet and listen to some of the most inspirational figures in technology and I definitely felt like a very small fish in a very big pond. The room was full of CIOs, CTOs, CDOs, CEOs and CISOs from a variety of companies operating across many different sectors, including Microsoft, Halfords and Just Giving. The top three topics that kept coming up in the discussion included digital transformation, enablement and enhancing customer experience.
Discussions around digital transformation focused on the need for innovation, and the subsequent need for change, and it was very clear from the offset that these are two areas where companies are looking to excel. Mark Bedford from Microsoft made an interesting point when he said "if change isn't hurting, maybe you aren't doing it properly" and this rings very true! With the arrival of the sharing economy, companies face disruption on a daily basis and need to be able to take risks if they want to stay ahead of the competition, otherwise they will fall behind and might even lose customers.
Enablement, in regards to being more agile as a company, was a surprising topic of conversation, but it was really interesting to hear more about what the panel had to say. For me, it didn't spring to mind as being one of the key market trends to be aware of, but as the discussion progressed, I realised how important it is. Enablement in every way possible will help businesses to develop and grow, through product innovation, through customers and also their employees. The end goal of having the most market share is a common goal within the industry, but without aspects of enablement within every part of the business, that end goal will move a lot further away.
Another area that was explored by the panellists was the importance of good customer experience. Everyone knows how easy it is for consumers to find an alternative service if they are not satisfied with what they are receiving from a particular business. To prosper in the application economy every business, big or small, needs to learn to think as customers do, and to use technology in a way that optimises the customer experience. Those companies that invest in digital channels and engage with customers through technology are more likely to see an increase in their customer retention.
But being customer centric also means understanding your audience. Sarah Wilkinson, CTO at the Home Office, raised a very interesting point about this, referring to millennials – an audience that companies need to increasingly consider – "Millennials are completely comfortable with an adaptational approach." I absolutely love this quote! I'm a millennial myself, and embracing change comes to me and my friends very naturally. For example, when I first started school, we had chalk boards. By the time I left, we used touchscreen whiteboards that were connected to laptops. Millennials have grown up with technology and businesses should embrace this. No change is too dramatic for millennials and they will be ready to embrace the new trend or a piece of technology and adapt their lives to reflect it.
Overall, the event highlighted that the pace of technological change is having a massive impact not only on businesses, but also on the lives of ordinary people. The event provided a great insight into the minds of those who shape the way technology influences our lives.