Townley Grammar's California girls: Trip to Silicon Valley Day 3
This is a guest blog from Desmond Deehan, head teacher at Townley Grammar School for girls in Kent. Each year the school takes its GCSE and A Level computer science students to Silicon Valley to visit San Francisco, LA, the Computer History Museum and Stanford University and businesses such as Microsoft, Google, Facebook, Intel and NetApp to name a few. Deehan and his students will be blogging about their visit which is taking place this week.
Day 3 – Visiting Stanford University and Intel
Today we had a chance to hear from the nanotechnology team at Stanford University and learn about its uses such as carbon-fibre baseball bats and robot geckos. The girls got to go through the gowning process for entering the clean room where a great deal of research takes place and two of the older girls got to go in themselves while we watched from the web cameras.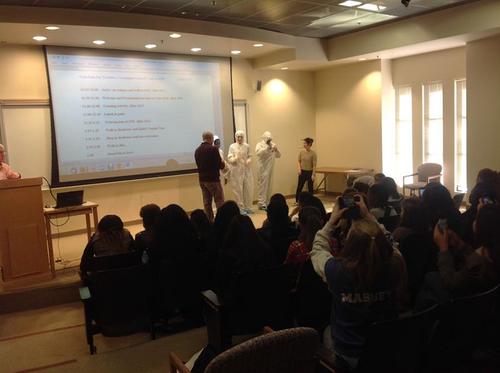 We then had a tour of the campus, meeting grad students before departing for Intel.
Here they took part in a workshop using Lego bricks. The purpose was teach them how to write instructions for building something that can be easily understood. The tour of the museum explained the process for making processors using silicon and the relevance of Moore's law for technological innovation.