There are managers and then there are leaders
This is a guest post from Sripriya Kalyanasundaram, VP of Cognizant and Head of Testing, who outlines the challenges facing women leaders in IT and shares her advice.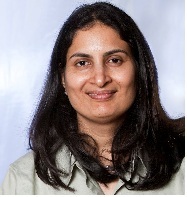 During the past two decades I have spent in the corporate world, I have realised that your gender, race or colour does not matter. What is required to succeed is a strong conviction to believe in yourself and your ability to overcome obstacles to make your vision a reality. That is what determines a true leader.
The journey so far has been eventful. There have been many hurdles and challenges over the years, some of which, upon reflection, I might not have handled it the way I wanted to, but those lessons have been invaluable and made me stronger. Successful leaders have always admitted their mistakes but also always learn from them to move forward, which is something we all should embrace.
As women, we have inherent qualities to be meticulous, organised and empathetic along with a strong will to face any hardships, which we need to channel to achieve our desired outcome.
Our Testing practice here at Cognizant used to be a business unit with just over 100 associates a few years ago – it now stands at over 20,000 associates and has become one of the largest testing practices in the world. Having created Testing as a profession, we are now embarking on a challenging journey to not only continuously improve our employees' skills but to transform the mindshare towards consulting and partnering to provide product solutions. What it comes down to, along with determination, is the team you surround yourself with and a willingness to empower them for greater success.
I truly believe that my passion for technology and drive to succeed have helped me get to where I am now. While technology might not have been an obvious career choice for women twenty years ago, it was still possible and should become increasingly more feasible to women to succeed.
You don't have to just look to success stories in the technology world, though. While I look to Steve Jobs for his innovation and attention to detail, I have also drawn inspiration from other leaders for what they have done and what they believed: Mother Theresa for her compassion, Angela Merkel for her leadership, Rosa Parks for her determination and many more. Just reading about their lives has helped me realise we are not alone.
While barriers still remain, I can say that one thing I have learned is that women who make it work share a set of foundation strengths that have fuelled their growth:
· A strong work ethic
· A focused and clear vision
· A "Can Do" attitude
· The ability to inspire, motivate and lead teams
As the saying goes, "Nothing worth having comes easy." We all have a tough road ahead, but, with the right attitude and clear vision, there's no reason why we can't all be successful, regardless of our gender.