The key to gender diversity is closer than we think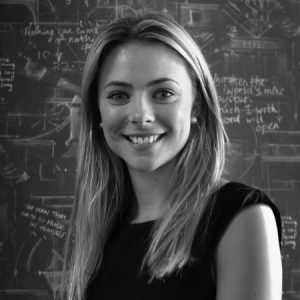 This contributed blog post by Jo Cruse, communication lead at Stemettes, looks into diversity in Stem-based careers, and how far away we really are from a gender diverse workplace.
It is often the case that the answers to the most complex problems are deceptively simple.
The solution to how we tackle the lack of diversity in science, technology, engineering and maths (Stem) may well be a model example.
Problems with the tech talent pipeline, especially the lack of diversity, are arguably the greatest impediment to the sustained success of the UK tech industry. The UK's digital economy requires 745,000 more skilled digital workers in the next two years, according to the Mayoral Manifesto for the Digital Economy. The complexity of the problem has slowed the pace of change as policymakers and businesses have struggled to know where to start – do you address education, attraction, retention, or perhaps all three simultaneously?
Ironically for the Stem industry, the use of technology itself to promote greater diversity in the workforce is a critical – and currently underutilised – intervention.
One of technology's greatest advantages is its power as a democratising force. It can reach communities and individuals in a far more effective and meaningful way that other vehicles of information exchange.
Its potential for virality means that messages can be disseminated rapidly across vast numbers of diverse groups. Given that part of the challenge in building a diverse Stem workforce is the difficulty in attracting minority groups into careers in this field, technology in many ways presents the perfect solution: Why not tackle a problem caused by barriers such as age, gender and social class using a solution which is able to transcend these obstacles?
Fortunately, the tide is turning. Social media platforms are being harnessed to promote campaigns such as #ILookLikeAnEngineer, which have helped to challenge conventional Stem stereotypes and create conversation around the lack of diversity in the industry. There are still valuable lessons to be learnt, however. Other campaigns, like EDF's Pretty Curious, have highlighted the misconceptions which still surround how industry can best connect with minority groups such as women.
Recognising the importance of tech in promoting gender diversity in Stem, Stemettes this year launched its flagship app, OtotheB . Founded in 2013, Stemettes is a social enterprise which inspires girls into Stem careers, and the free app creates a global online platform for girls interested in Stem and entrepreneurship. Its specific focus on inspiring girls into Stem careers makes it the first app of its kind.
OtotheB enables girls across the UK, and beyond, who may not be able to attend Stemettes events in person to engage with inspiring women in Stem and resources which can help them to build a career in the industry. It is a powerful example of the potential of technology to extend access to opportunity to groups why may have previously been denied it.
The popularity of apps as a means to encourage young women into Stem is growing. This year also saw Everywoman's launch of Modern Muse, a not-for-profit app which offers girls access to female role models in Stem fields.
Big data is playing a critical role in the use of technology to advance workplace diversity. In part, it's being used to make an increasingly compelling business case in favour of more balanced workforces, and it's also being used to identify and nurture under-utilised talent.
Speaking recently to author and coach Bonnie Marcus in Forbes, Kieran King, Global Vice President of Loyalty Strategy at Skillsoft, said:"Big Data can identify qualified candidates maybe outside of the traditional structure of where that leader might traditionally come from. This person may live in operations, when most of the time a successor for a given role might have come up through the ranks of sales or finance…So very exciting to use data in that way because it opens up the candidate pool to a much, much broader canvas than ever before."
The technology component of the STEM industry seems to be increasingly leading the charge in promoting workplace diversity. Initiatives like the Tech Talent Charter, which was launched in November and outlines key measures to encourage organisations to think differently and support a more diverse tech workforce, are inspiring companies to take decisive action to tackle gender diversity in their own sphere of influence.
Using technology is only one component of the nuanced solution tackling the lack of diversity in Stem will require – but a critical one. It is perhaps the most powerful weapon in the Stem industry's arsenal. In a scenario where the costs of the industry failing to tackle its talent pipeline challenge are immense, its value cannot be overestimated.
For more information about Stemettes, follow us on Twitter and Instagram, and like us on Facebook.
OtotheB can be downloaded free from the iTunes App Store and Google Play.