The London Hopper Colloquium 2011 debates computer research, Smart Dust and tooting your own horn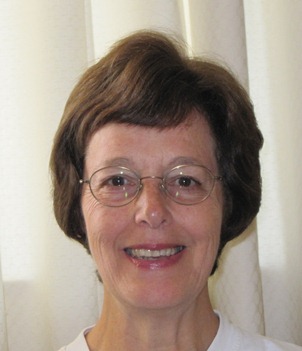 Caroline Wardle, professor at Queen Mary, University of London, guest blogs about the London Hopper Colloquium 2011 event for WITsend
In May 2011, 50 postgrads, postdocs and academic staff converged on the BCS, The Chartered Institute for IT, headquarters in London to participate in the annual London Hopper Colloquium.
This one-day event, organised by Queen Mary, University of London (QMUL) and sponsored by BCS and IBM, showcased the exciting work of women in computing research and enabled new researchers to meet with each other as well as with senior women computer scientists.
The day's events started with a presentation from Julie McCann of Imperial College London introducing sensor networks and the fascinating topic of Smart Dust, which I first heard about in a science fiction story.
Smart dust refers to a cluster of miniaturised wireless microelectromechanical sensors, each sensor having limited processing speed, storage capacity and communication bandwidth. The power lies in having large numbers of such devices and scattering them everywhere like dust where they can monitor the world.
Beth Massey of the University of Lincoln then spoke about computer-aided diagnostics. The morning's activities were concluded by Mandy Chessell of IBM who presented a case for sharing information between the systems that support a city.
After a long lunch break to encourage networking, Karen Petrie of the University of Dundee started off the afternoon's events with a presentation on how to survive and climb the academic ladder. Then all the speakers participated in a panel session with the related theme, "things I wished I knew when I was starting my career".
I wish I had known that it's important to "toot your own horn" as well as be very good at your job.
You need to tell your boss and your organisation about your achievements, make sure you receive credit for the work you have done and ask for rewards and promotions.
Later in the afternoon, a poster competition sponsored by IBM, drew applications from postgrads and postdocs who presented a broad array of eye-catching posters describing their computing research.
The judge's first prize for the best poster went to Nicci Kerrison of the University of Leeds, who described her work on automating processes for determining movement of myoblast cells; the judge's second prize went to Tuba Yilmaz of QMUL for her portrayal of microwave devices for continuous monitoring of blood glucose levels for managing chronic diseases; and the People's Choice prize went to Virginia Fernandez Arguedas also of QMUL who described her research on automatic surveillance object indexing.
The London Hopper is one of several efforts by Queen Mary to encourage women to enter and stay in computing research. For details on all the London Hopper events see here.