The Highs and Lows of Being a Woman in Tech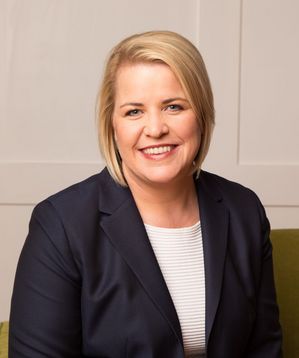 In the contributed blog post, Kayla Lamoreaux, Workfront's solution architect, explains her best and worst moments as a woman in the technology industry.
When I decided to pursue a career in tech, it was because I wanted to be where people, process, and technology were making the world a better place. I wanted to be a catalyst in the optimisation of business and process through that technology.
Now, as a solution architect with Workfront, I get to fill that role on a daily basis. Unlike many women in tech, however, I've never felt apprehensive. Once I found the path, it just seemed a natural fit for me.
My career path didn't always point to tech. Many years ago, tech seemed like a world strictly for men. All of my friends in the industry were male. It seemed intimidating, untouchable. I couldn't see how my skills could translate to something meaningful there.
Then one day, a friend told me that they thought I'd make a great project manager. It was enough to get the wheels turning and open up tech as a realistic career path for me. Of course, this path has by no means been challenge-free.
The world of women in the workplace in general – and tech specifically- is often full of double standards. During one international project, I found the dress code – I had to wear a dress to the office every day – to be typically double-sided. Unfortunately, the duality didn't stop there.
Months into the project, my manager pulled me aside with good news: they had never had a contractor get so much accomplished in such a short time. For that reason, my contract would be extended again and I would be recommended for a permanent position. Naturally, I was thrilled that my hard work was paying off.
Days after the position was posted, the news broke. To my surprise, I had been passed up for the position. It had been given to a younger, less-experienced man who "had a family he was the sole supporter for."
I was hurt. The situation was anything but fair, one that was all too commonplace for women in tech, but luckily for me, it also proved to be a stepping-stone.
After I was passed up for that role, my first inclination was to fixate on the injustice that had been done to me. However, I took a different approach. I chose not to focus on the obstacles, and instead took stock of my skillset and the work I had done, reassessed what I really wanted in my career, and set out for it.
I began to see more opportunities open up for women. Sure, the double standards continued then, and still do today to some degree, but I found that communicating and standing strong while producing meaningful results eventually earned me equal respect and footing with my male peers. As a result, I've seen the opportunities for my career expand more widely than ever before. I've seen a shift in the industry, where women are becoming more a part of the norm – and so they should be.
But, how do more women walk into tech roles? Companies aren't always good at painting a recruiting picture that women can see themselves fitting into. Additionally, hiring managers can often feel inexperienced in dealing with women, which leads them to use traditional recruiting techniques, which can seem as if they are passing women over. Maybe they just need to learn how to help women see how they might fit in.
But it's a two-way street. Yes, companies can do a better job of breaking down barriers and fostering a culture where both women and men thrive in their careers, but we – women who are already in the industry – have a part to play.
Women working in technology roles have a huge opportunity to pave the way for the changes we want to see. Sharing more of what we love about our work. Mentoring other women in tech. Creating success in our careers so other women and girls can see what is possible. All these things contribute.
In my last two years at Workfront, I've gone from being the only woman on my team to working closely with women at every level of the organisation, from executives to new associates. More importantly, the company's culture focuses every team member on results and caring for our customers. At the end of the day, it's about getting work done together, not about whether women or men are doing it.
Like many tech companies, it's becoming a place where any employee can succeed, based not on their gender but on their performance.