Reports from BCSWomen Lovelace Colloquium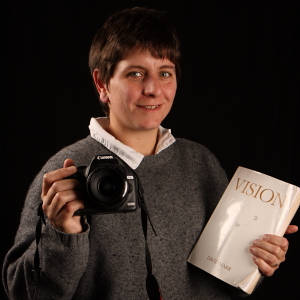 Hannah Dee, lecturer in computer science at Aberystwyth University and BCSWomen deputy chair, writes a guest blog post for WITsend on the recent BCSWomen Lovelace Colloquium
The BCSWomen Lovelace Colloquium is an annual event for women undergrads and taught masters students who're studying courses in computing or related areas – like cognitive science, or artificial intelligence.
This year's event was held in Birmingham over Easter and featured speakers from industry giants (Google, IBM), startups (BigDog Interactive), academia (UCL), and recruiters (womenintechnology.co.uk).
The aim of the day is to provide the students with some great talks from successful women in computing, but also to give them an opportunity to talk about their own work and do some networking. This is organised around a pair of poster competitions, in which the contest finalists get to show off what they're interested in, and various people (including industry reps and recruiters) get to wander round and chat with the students.
I was one of the judges of the "Original Project Work" competition (IBM sponsored), and this was exceptionally hard to judge. So hard, we split the 2nd place prize in to two £100 prizes as we simply couldn't make up our mind.
Charlotte Backus of Cardiff University came first with a poster about context aware mobile computing. This poster described a system for Android phones that used various sensors and to work out what phone settings to change – so your phone would automatically turn itself off in a cinema. Very cool work, and brilliantly explained.
Second place was split between Amy Guy of Lincoln University who talked about an online collaborative community for creative teens ("CakeBomb"), and Shazia Akbar of Dundee University who talked about doing image-based search on mobile devices; imagine being in a gallery, taking a picture on your phone, and having an that app will tell you what painting you're looking at.
The other poster contest is for the students from lower years, who probably don't have a large project to talk about. So the brief here is to design a poster about any topic of computing that really interests you. First place in this contest was won by Gabriella Asprella Libonati, Kings College London, on dealing with the "Data Deluge" in science.
Second place went to Ramona Tapi, of Aberystwyth University with a poster about artificial intelligence and robots. This year, for the first time, we had a Google Excellence Award for the best first year poster. This went to Ellie Mitchell, of Bath University, for a poster on the Diffie-Hellman protocol for public key cryptography.
I came away from the day enthused about the future of computing in the UK – such a broad range of posters, from a bunch of friendly and talkative and intelligent young women, dealing with real, technical, computing problems.
As Karen Spärck Jones famously said, "Computing is too important to be left to men". It's clear from events like the Lovelace that it won't be!
Next year, we'll be at Bath University on April 12th for the 5th anniversary event. I'm already looking forward to it.