Q&A with Claire Darley, head of O2's Women in Leadership Programme
What do you think is the biggest issue for women in the tech sector?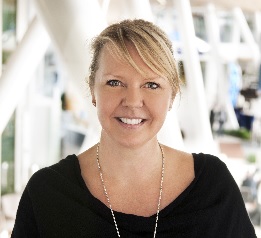 In my view, the biggest hurdle women face in the tech sector is stubborn stereotypes. For too long, the tech sector has been viewed as a 'boys club', while careers with 'softer skill' requirements were assumed to be better suited to women's 'tender sensibilities'. With women now leading some of the world's biggest tech companies – Sheryl Sandberg at Facebook, Marissa Mayer at Yahoo! and Joanna Shields at Tech City – it's clear that the doors to this 'boys club' are finally opening up, but there's still a way to go before we can claim total equality in the sector.
There are a number of great initiatives already going on, all designed to show the opportunities available to young women in the tech sector, but we need more of them. It's up to everyone – parents, teachers, businesses and the Government – to be showing young girls, right from primary school, that the tech sector is not just open to them, but is an exciting and rewarding career.
What could companies be doing to help reverse the shortage of females in the profession?
There are a number of different ways British businesses can help to increase the number of women in technology. There's no one-size-fits-all approach to this, but whether it's going into schools and educating girls on careers in digital, or offering quality apprenticeship programmes and mentoring schemes, all companies – big and small – can and should be doing their bit to encourage young women into the tech sector.

At O2, for example, one of our own graduates recently launched a fantastic initiative designed to get girls as young as 10 into coding. This has been a great success already, with some of the young girls involved already signing up for weekly coding classes as a result!
How could tech companies benefit from more female staff and board members?
At O2, we really believe that a diverse and inclusive culture isn't just morally right, but it actually makes complete business sense. We serve over 23 million customers every single day – if we're to support the needs of each and every one of these customers as best we can, we have to have a workforce that truly understands them. After all, how could a workforce made up of white, male 30-somethings understand the pressures of a young single mum buying a product from one of our stores?

We employ thousands of women at O2, and it's up to us to ensure that they feel supported, challenged and encouraged at every level of the business – whether they're an apprentice or a member of the board – so they can continue to add value to our business. That's why we run our own Women's Network, O2's own initiative designed to support women at all levels of our business, addressing the issues relevant to them and helping them fulfil their own ambition and potential.