Plugging the IT skills gap: Encouraging women into a career in technology
This is a guest blog from Jamuna Ravi, Vice President and Head, Business IT Services, Energy, Utilities, Communications and Service at Infosys
Here is an interesting statistic for you: according to e-skills UK, the country will need around half a million people to take on careers in technology within the next five years. While such statistics usually contain some room for error, even if only partially correct this represents a major challenge for the UK's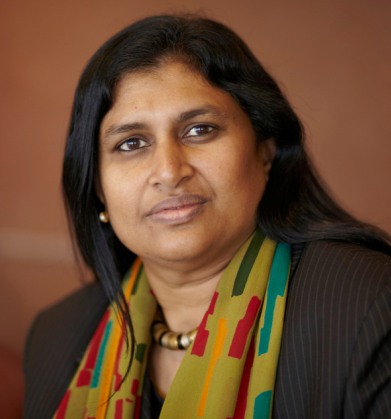 technology sector in coming years. Luckily, e-skills also revealed a potential solution with its findings that women make up just 18 per cent of the current telecoms and IT workforce. It seems something of a 'no-brainer' to suggest that creating an environment which encourages women to take up a career technology may go a long way towards solving the UK's skills gap. So how can this be done?
Firstly, technology businesses need to work with the Government and local authorities to promote the industry as an attractive option for women. Some good work in this area is already taking place. One such example is the Computer Club's for Girls (CC4G) scheme, which we are proud to support. Set up by e-skills, the Government initiative established to encourage children to study IT, it aims to inspire girls aged 10-14 to consider a life in technology, using after-school clubs to bring technology to life. The Government initiative is there and the onus is now on the technology industry to help ensure that such schemes are adequately funded (after all, it is ultimately the business community that stands to benefit).
Beyond funding, technology companies should offer advice and support to the Government as it forms its ICT strategy, ensuring relevant and useful gender-specific activities are included in its approach, and that the overall programme will meet the employment requirements of the future.
By getting girls interested in IT from a young age, the currently low uptake of technology-based GSCE and A-level qualifications by women will begin to be tackled. Changes in education are only part of the picture, however. Businesses must also look to make their corporate culture more appealing for women if they are to attract and maintain a strong female workforce.
Technology and engineering companies are still all too often regarded as boys clubs, and this image needs to change dramatically if the skills gap is to be addressed. For example, businesses could have at least one woman on recruitment panels to ensure both genders are represented in all hiring or promotion decisions. When dealing with internal promotions, these panels can also be beneficial as female staff can feel more confident that any promotions or pay increases will be based on skills and experience.
In addition, they also provide a forum where any confusion over parity in wages can be discussed in an independent and safe environment. By establishing these kinds of practices, businesses can help create an atmosphere of equality in the workplace, where success is determined by performance.
The skills gap in the UK is a real issue and will take some work to overcome. By generating interest in IT at school and then making workplaces more appealing to women, however, this skills gap can quickly be plugged and will increase the pool of talent in Britain's technology industry.