Little Miss Geek ICT school takeover
I've heard several speeches and presentations on the importance of role models, but who is taking it upon themselves to actually be a role model for young women? Do we have enough females willing to visit schools and career fairs to show these girls how attractive a career in tech can be?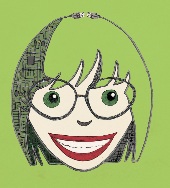 To celebrate International Women's Day, recently, Lady Geek took over two girls' secondary schools, to show girls the opportunities available to them if they were to choose a career in tech.
Lady Geek, founded by Belinda Parmer, visited Queen Elizabeth Girl's School in Hertfordshire and St Saviour's and St Olave's School in London.
Present on the day was Joanna Sheilds, of Woman's Hour Power List 2013, Olivia Solon, of Wired, Emma Barnett from the Telegraph, Laura Paterson from Thoughtworks and Siobhan Reddy from Media Molecule.
The ladies walked the girls through coding and games design workshops, in a bid to inspire them and to end the perception that people who work in IT are "pizza guzzling nerds who cannot get girlfriends."
A video from the day can be found here where you can see how Lady Geek brought technology to the classroom for the day.