Learning from football maestros
This is a guest blog from Sean Farrington, UK managing director and RVP Northern Europe of QlikTech.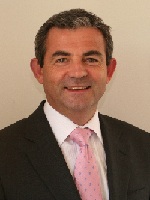 If you're a football fan, you'll no doubt be aware of the latest news from the world of football; Sir Alex Ferguson stepping down as long-serving Manchester United manager; Roberto Mancini, manager of Manchester City, being fired; and David Beckham announcing his retirement from football at the end of the season.
The news about Sir Alex Ferguson handing over the reins made global news, not least affecting the football club's share price on the New York Stock Exchange, where it is listed. He is one of the longest-serving football managers around, having been in charge for almost 27 years, but his management style is one that has often been commented on, and analysed for business purposes.
Harvard Business School actually undertook a study into his leadership qualities, highlighting how he fostered loyalty, discipline and hard work among his staff, to see how companies could embrace similar management styles.
While I agree that there is a lot to be learned from sporting maestros (has anyone noticed the number of Olympians going into management – coaching and presenting on coping with stress since London 2012?) I would argue that a major aspect of leadership is being overlooked: female leadership qualities.
While the sporting industry is (mostly) gender separate, as managers tend to be former athletes, I think it's important to not overlook female sporting managers. They can bring the same qualities to a sports team or an individual athlete that a male manager can, and the same applies to the business world.
Just like the technology industry, the sporting world is very male-dominated, and women who carve out a niche for themselves tend to be realists and assertive. Again, similar to the business world, women tend to form supportive networks, mentoring and coaching others looking for an opportunity, which is vital for team-based sports management.
Where female managers have an advantage over their forebears, however, is in the tools and technologies that are available to sports managers and business leaders nowadays. While sports data mining isn't a new trend, and sports enthusiasts and professionals will tell you that they have been analysing historical data and looking for new opportunities for years, it's only with the emergence of new technologies, tools and techniques that it has almost become common place. Even amateurs are using technology to play at being manager or create the most successful team based on a set of facts and statistics with fantasy leagues and online games.
Any sports manager worth their salt would use data analysis tools to understand how their team or individual athlete is performing, and how the competition is faring, just as business leaders do too. Whether male or female, the same leadership qualities are needed, but there is a definite gap in female sporting managers whose management styles are pored over in as much detail as Sir Alex Ferguson's has been.