Language aside, there are gems in the Standard's 'golden skirts'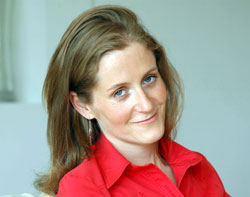 I don't normally buy the Evening Standard, thanks to having just a single-stop commute between work and home out here in the Greater London suburbs. But last night I'd headed into town for some late night retail therapy in the summer sales up on Oxford Street (I bought this Orla Kiely laptop bag from Debenhams that I'd had my eye on for ages, in case you're interested!) and ended up acquiescing to the 10p offer to help pass the return journey.
Glad I did, as the London Life section featured a piece on the (small) rise in women making it to the boardroom. Admittedly I'm not that convinced the 'Golden Skirts' headline** shows great sensitivity to the issues, but given the number of David 'Golden Balls' Beckham headlines out there we should perhaps be grateful it wasn't worse!
Running off the back of recent news covered on ComputerWeekly.com and elsewhere that Lastminute.com's Martha Lane Fox has been made Digital Britain Champion, the piece goes on to profile some of the few women who've successfully made it to senior executive positions in London now.
It's worth a quick read, for gems like the tip from from Penina Thomson that women seeking board positions should focus equally on "competence, confidence and contribution", and not fall into the trap of thinking competence alone will see you rise up the ranks. You need to be seen to be competent too.
I was also struck by Gideon Spanier's illustration of just how far things have come since the 1960s, "when Dame Stephanie Shirley, founder of software company Xansa, felt compelled to sign her letters to prospective clients as 'Steve'."
Women may still have it hard in some areas of business, but thank heavens there's no need for that kind of mutability any more…