Janet Lustgarten, CEO at KX Systems, on shampoo apps, databases and founding her own company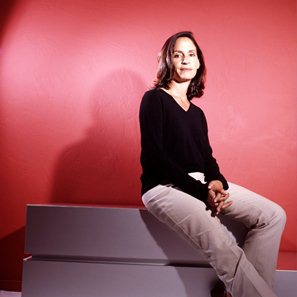 From building applications for buying shampoo to founding her own database company, Janet Lustgarten, CEO of KX Systems, talks to WITsend
Janet Lustgarten is CEO of database company KX Systems. Janet founded and runs the company as well as heading up sales.
Janet studied liberal arts at undergraduate school before heading to Columbia University to study engineering. She completed a masters in computer science, specialising in artificial intelligence.
"I went to PricewaterhouseCoopers and was involved with the training of expert systems," says Janet.
Janet also built applications for point-of-sale (PoS) chips to advise customers on which shampoo to buy based on 'yes' and 'no' answers to a series of questions.
With a BA in computer science and mathematical logic, she also worked for large organisations, such as, Pan American Airways. "The maths behind bookings is difficult," she explains.
But with one child – and another one on the way – Janet decided to set up her own business in 1993 with co-founder Arthur Whitney, who had developed a processing language called Q.
"Arthur built a programming platform called A+ system at Morgan Stanley. We decided to create something similar to sell to other banks," says Janet.
According to Wikipedia, "The language serves as the query language for KDB+, a disk based and in-memory, column-based database. Kdb+ is based upon K, a terse variant of APL. Q is a thin wrapper around K, providing a more readable, English-like interface."
"I thought it would be easier to work some of the time from home if built business," she says
"When I look back it was energy consuming but more manageable," she adds.
Janet thinks women often assume employers won't accommodate their childcare schedules – and subsequently bypass promotions.
"Women should have confidence to express personal choices, including what job sharing role to play in the firm. Don't cut yourself off but help your organisation create what you need," she advises.
But cultural changes will make it easier.
"The new generation is not so judgemental about women taking time off for family. It seems that somehow women are managing to create a better balance, in a lot of cases, partners are a lot more involved with the home and the children," she adds.