It all starts in Primary School
This is a guest blog from Diana Kennedy, head of strategy and architecture, enterprise systems, BP.
Diana is a finalist in the 2014 FDM everywoman in Technology awards in the Team Leader of the Year (leading a team of up to 100 employees) category, supported by Vodafone.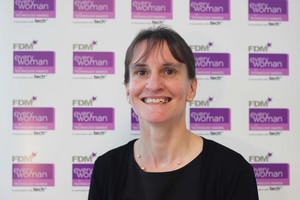 I attended my eight year-old daughter's parents evening last week at her local co-ed primary – always an interesting experience. This time the school was piloting a new cloud-based booking system.
Good to see schools making use of new technology in this way, although the resulting military precision required for meticulously timed five minute appointments felt more like speed dating meets education!
From Year 3 the children are set into four ability groups in maths. I had noticed there was a disproportionate number of boys in the top set than girls – three girls and 13 boys. This seemed to me a trend that I should challenge and investigate. It cannot be the case that at the age of eight (or ever actually!) boys can be that much better than boys at maths!
So I plucked up the courage to challenge the Head of Maths, on this fact. He was quite surprised at the challenge. His first response was, 'I teach who I'm given!'. He then went on to say how much more competitive the boys were than the girls. He thought the girls were just not as interested in the subject. So I suggested to him that this might just be the way that maths was being taught in primary schools i.e. made much more interesting for boys, with endless tests, examples on topics based around boys interests. I told him that I thought it was much more about the teaching of the subject at primary than certainly it was about ability.
My daughter already thinks she is 'rubbish at maths' even though she is lucky enough to be one of the three girls in the top set. Silence from the Head of Maths!
I studied for a Mechanical Engineering degree, and was one of only two women on the course. I discover to my sadness that the statistics on that same course are not much improved today. 9% of women study for science and engineering subjects in the UK compared with closer to 20% in China. Does it all start at Primary school?
I have recently been recruiting IT solution architects. It is extremely challenging to find female IT technical architects and when I do, they are not UK citizens, which if course is not a problem, but an observation worth making. I wonder if it is the experience of primary school maths that is putting our girls off technical careers so early in their lives. The impact on this to the productivity of the UK is immense. We are all in a global war for talent.
The wonderful work of everywoman, FDM and other organisations in promoting technical careers for women is amazing, and I see real progress in the opportunities and career options for women. We need more women in the pipeline though!
So I've taken it as my personal mission to improve the quality of maths teaching for girls in primary schools. I'd love to hear from anyone with their own experiences and ideas.