Inspiring young women into IT
This is a guest blog from Ann Brown UK HR Director at Capgemini
As a senior woman in IT, I'm surprised by the lack of female representation in the sector, as I've found it to be a fabulous career choice. However, my teenage daughter and her friends recently gave a different point of view. It seems as though technology is viewed in a similar way to engineering, or becoming a maths teacher – fine for a select few, but a little scary.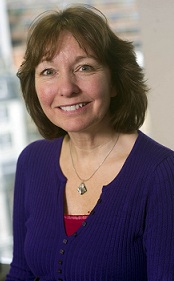 People today have less of an understanding into the ways in which new technologies can make a difference to their everyday life. At school, IT is often seen as a tedious subject, where students are taught basic programmes that do not show the reality of the profession. Cut backs in school budgets mean that computer systems are often left outdated, failing to meet the standards required to bring young people up to speed with the industry. The problem doesn't end there, either – teachers are often not familiar enough with IT, and in some cases, schools do not provide GCSE or A Level IT qualifications.
I would like to turn this thinking upside down. Most students have about as much technology in their mobile phone as they have in their school classroom. Therefore, it is easy to see why young people make the connection that this is the standard application of technology. Ask any teenager about Facebook and YouTube, and there is plenty of excitement around the technology, but there isn't enough done to help connect young people with technology.
The focus on the purpose of technology and the difference it makes to our everyday lives is much more interesting to learn than the complexities behind how it works. We can teach young people the IT skills they need, they just have to have the STEM subject capability and passion required to work in the sector.
I'm disappointed to see that IT apprenticeship intake in the UK is 85% male and 15% women – this figures is even worse at senior level. If we can't get entry levels to be 50/50, what hope do we have in developing a workforce which brings the creativity and sense of community that a balance workforce has?
We have a responsibility as senior women in IT to orchestrate the benefits of working in the sector, including the great opportunities available to young people, and how a career in technology is rewarding for all.