Inspiring the next generation of female tech pioneers - Ada Lovelace Day 2014
This is a guest blog by Catherine Scutt, head of creative teaching & learning at the Girls' Day School Trust (GDST)
Ada Lovelace (1815-1852) was a bona fide 'game changer'. Her work on Charles Babbage's early mechanical general-purpose computer, the 'Analytical Engine', includes what is commonly recognised as the first algorithm intended to be carried out by a machine. For this reason, she is often described as the world's first computer programmer. Now, over 160 years after her death, Streatham & Clapham High School, part of the Girls' Day School Trust (GDST) network of schools, is taking part in a nationwide celebration of Ada Lovelace's pioneering spirit with a series of events designed to encourage more girls to pursue careers in technology.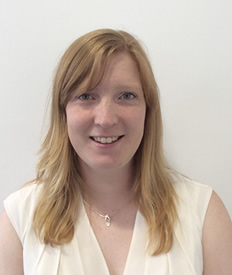 On Tuesday 14 October 2014, an impressive line-up of speakers, including, Anne-Marie Imafidon, founder of the Stemettes project; Emma Mulqueeny, founder of Rewired State and Young Rewired State; Debbie Forster, UK Managing Director of Apps for Good and Cristiana Camisotti, co-founder of Silicon Milkroundabout, will deliver a series of interactive workshops designed to inspire a lifelong passion among girls for all things tech. From coding and web design to coaching and collaboration, this is an opportunity for girls to be see first-hand how they can become the tech pioneers of the future.
The Government's decision to replace ICT with Computing from September 2014 clearly demonstrates the priority being given to skills which have previously been shrouded in a somewhat male-dominated air of mystery. The proliferation of smartphones, tablets and roaming technology mean that, like it or not, we are all subliminal consumers of technology. Whether for communication, work or leisure, the opportunities to engage as end-users are multitudinous and multiplying. Just as our appetite for all things 'new' shows no sign of abating, neither does the relentless pace of change in the tech industry.
How we choose to engage with technology as adults has a lot to do with our experiences as children, particularly those orchestrated and directed by teaching staff. From early adopters to passive participants, exposure to the potential benefits and pitfalls of modern technology can inspire, excite and potentially discourage in equal measure. In a world where knowledge is power, a lack of digital literacy can no longer be cited as an excuse for non-participation. The consequences if this issue isn't addressed are far-reaching and significant, particularly when it comes to furthering economic growth.
Equally worrying is the unquestioning acceptance of the norms and values of the major tech-players – manifested in their software, games and applications – which can quickly become an accepted version of their commercially-driven reality. We can't imagine life without it but if Ada Lovelace had accepted the status quo, who knows when the algorithm would have seen the light of day? How satisfying would it be if rather than buying into the next gaming trend, today's young tech pioneers could take what was out there and build their own version, on their terms and run according to their rules?
Just as new technology replaces old, so a gradual acceptance of the importance of tech-based skills must permeate the collective consciousness of those responsible for educating the next generation. A lack of numeric competence is rightly identified as a cause for concern among school-leavers. The time has now come for us to give the same level of priority to digital literacy, for the simple reason that we, as a nation and as individuals, can't afford not to.
Biography:
Catherine is passionate about education, technology, and what can be achieved when the two are combined. Her career has included learning technology consultancy and teaching across the state and independent sectors, as well as in corporate environments. Focusing on learning outside the boundaries of the traditional classroom, Catherine believes strongly in the power of digital technology to offer personalised and personally meaningful learning experiences. She is dedicated to helping schools harness this power, both within and beyond the curriculum. In her current role as Head of Creative Teaching and Learning at the Girls' Day School Trust, Catherine defines and manages the strategy for learning with digital technologies across 26 leading girls' independent schools and academies. She is also currently working on a PhD at the Institute of Education, looking at the use of digital technologies and simulation games in leadership development programmes.