This is a guest blog from Cheryl Diskin, project group manager at Web Applications UK . She is a finalist in the 'Team Leader of the Year – in an SME' category at the 2013 FDM everywoman in Technology Awards.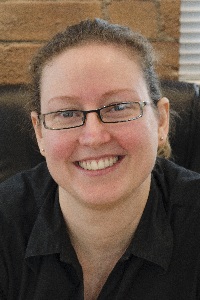 I am a woman in technology, yet I am no longer in a technical role. It seems to me this is a common story for many women with my background – yet why is this?
This blog is based on my experiences, as well as that of my friends and colleagues. I want to explore why women often have a change in emphasis in their career in technology and how we can help make sure that it is a choice.
I've been interested in computers since getting a Commodore VIC-20 as a child and went on to do a Computer Science degree; one of less than 10 girls out of over 100 boys, and I felt our university was quite proud of that ratio. Nearly twenty years later and still only around one in five students on these courses are women.
When I graduated I got a job as a developer and really enjoyed the technical challenges it posed and the satisfaction of actually making something. So how am now in a role that has almost no technical element at all?
From the start of my career there would often be tasks on the project that were more 'people-orientated', such as liaising with a client or doing pre-sales demonstrations and increasingly they were assigned to me. Talking to people was seen as something girls were better at.
The percentage of my work which had more of a business slant grew. I enjoyed the work so I didn't pause to reflect on whether it what I really wanted to be doing. Overtime it became the common assumption amongst new colleagues that I had no technical background. I'm sure the companies I worked for thought they were just making the best use of the different skillsets but could it have been latent sexism?
So how do we ensure that women in technology actual choose their own career path rather than being steered towards less technical roles?
We need to show that women can, and do, succeed in technology at the highest level. Awards such as the FDM everywoman in Technology awards have a role to play in championing these women not just to other women in IT but also to companies employing women in IT.
Women need to feel inspired to follow them and empowered enough to remain committed. Companies need to move away from the old preconceptions and actively encourage their female technical staff to grow technically.
Many people, whether they like to admit it or not have a view of the average techie – and women just aren't it. Asked to describe them and along with words like 'geek' and 'nerd' will be the ubiquitous 'he'. This can lead women to think they don't fit and feel alienated from the role, even if they love the job itself. We need to reframe this and think of technical roles in terms of the attributes that make people successful in them. For example 'creativity' and 'attention to detail', which don't immediately conjure up gender connotations. The technology profession is hugely rewarding and we should encourage and support anyone that wants to pursue technical roles, regardless of their gender.
Technical roles can also be seen as isolationist but this couldn't be further from the truth; great developers work together. Mentoring and ensuring open, regular communication will always result in a positive relationship and therefore better quality product or service.
Maybe it is time for companies to form an equivalent of the Athena Swan Charter, which aims to advance the careers of women in science, engineering and technology within academia.
One group flying the flag for girls is Manchester Geek Girls (@mcrgirlgeeks) who arrange engaging talks and workshops for all ages. Born out of the Geek Girl Dinner movement they have taken the idea and developed it and I hope they are creating Manchester as a hot spot of female technical talent which I'm sure our company will be taking full advantage of in years to come. There are some fabulous initiatives out there that fly the flag for women in technology, and I am hopefully optimistic that in a generation's time, the make-up of technical roles will be far more balanced.