Help UK's Technology Industry Win Gold
This is a guest blog from Sarah Burnett Research Director for Public Sector BPO at NelsonHall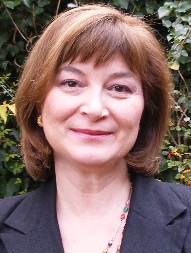 Team GB's exceptional achievements in the Olympics show us that the UK can transform its performance on a spectacular scale. The approach used success at sport could be applied to the technology industry to spot, nurture and develop talent to boost innovation and to attract more women into the sector.
The Government now has the opportunity to learn lessons from the success at the Olympics and to apply the approach to the industry.
Great Britain has transformed its sporting achievements since the 1996 Olympics in Atlanta when we managed to win only one gold medal thanks to Redgrave and Pinsent. Only one woman out of the GB squad managed to win a medal then and that was Denise Lewis who won Bronze in Women's Heptathlon.
Compare that with Team GB's performance in this year's Olympics and, in particular, our women who have so far won the majority of the gold medals haul: 11 out of 19 to date.
This stellar transformation has been achieved through:
· Funding
· A coordinates approach to spotting, developing and nurturing talent
· Promoting role models to inspire young women e.g. Denise Lewis, Kelly Holms.
The same can be applied to the technology industry.
The situation that we currently have in the technology sector is similar to the one that we had in the field of sports before the Atlanta Olympics:
· Women are underrepresented
· Only the most outstanding talent or the few lucky enough to get funding manage to perform to world class standards.
Failure to attract young people, lack of incubator funding and difficulties in protecting IPR continue to hamper opportunities in the industry. Efforts made by successive governments have so far failed to make a difference but we have seen that we have the ability to transform performance.
So can we do it? Yes we can.