Glooblog launches for IT pros, looking for contributors
A new IT blog has been launched by three female IT professionals. Glooblog aims to help IT and business professionals exchange ideas and technology developments to improve business processes.
They say, "We are three technically minded women who have very different backgrounds in IT. Between us and the people we know, we can help you understand what you need to know so that you can make the right decisions, keep up with technology developments and improve your business processes."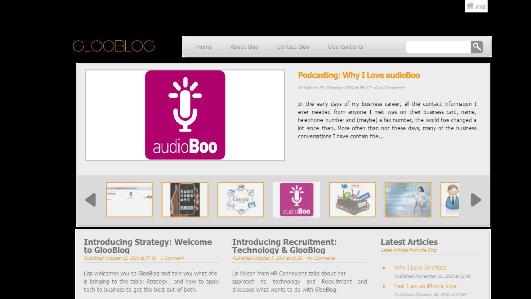 I had a chat with two of the Gloo-bloggers, Lisa Jones, managing director of Barlcay Jones IT strategy, a Leeds consultancy, and Lis Wilson, an e-recruitment director of HR Connexions, an online recruitment company.
Both were keen to stress that the blog is intended for men and women and to have a community vibe, "a mixture of fun and business".
"Tech is a complicated aspect of business. The three of us have specialism in different areas. It's a getting together of minds to explain in simple terms how you can improve business processes and learn about how you can do that with technology," says Lisa.
The site has only been live for around two months. They're also looking for contributors and guest bloggers to add to the blog content.