Flexible working to balance a career and family life: A career reborn
An article from Alisha Dattani, who is the managing director of tangibleQL
Few business people excel at doing for themselves what they do well for others. The mechanic's own dilapidated van, or the builder's half-finished extension on his own house are well-known clichés. And it's the same in the IT sector; our marketing messages promise flexibility, seamless and easy communi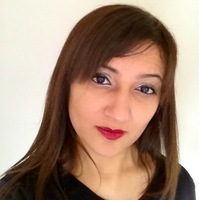 cations wherever you happen to be, and more.
But many IT vendors are, unsurprisingly, reticent in allowing their staff to reap these benefits for themselves – to use the cliché, they're not too fond of the taste of their own medicine. The inflexible office-centric culture frequently still applies, even in outward-facing sales environments: it's no surprise that a recent survey by Aviva found that Britons rack up the longest working hours in Western Europe.
I'd been working in enterprise IT sales for over a decade, and it was taxing with children at home to balance the demands of career and family life. Of course, I'm not unique in experiencing this – but that's what got me wondering how many other women were in the same position as me: wanting to restart their careers after a break, or simply wanting more flexibility to help work and home life fit around each other. For me, this is a real, yet hidden, skills drain: women unable to rejoin the sector because of the lack of flexibility available to them.
So why aren't we in the IT sector using the technology we sell to our customers – such as telepresence, unified comms, secure mobile working – instead of just paying lip service to the concepts? There are dozens of reasons why. But there's only one way to actually change the situation: and that's to prove that the flexible model can and does work.
When I started my own company a year ago, I was determined to embrace the technology and enable flexible working for all my staff, to give them the chance to balance work and family life in the way they want to. And after a year in an IT consultancy environment, it's working well: we've grown to 17 people. People whose skills would have otherwise been kept out of the sector have been able to restart their careers and re-integrate their working patterns into their lives.
What's more, I haven't found the medicine hard to take at all – either from a management or a financial viewpoint. Compared with the ongoing costs of office space, rates, and so on, the cost of supplying a laptop, mobile and some software is minimal.
So I think it's time for more companies to swallow their objections and allow more flexibility, to regain many of the skills that they've been steadily losing.