Finding the right woman for the job
In this guest blog Lesley Cowley OBE, chief executive of Nominet, discusses how the UK needs to encourage more girls into the IT sector in order to foster the next generation of IT talent.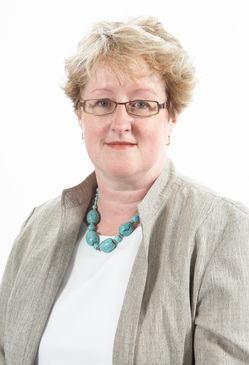 It's a sad yet common misconception that the UK IT industry is a "man's world". Unfortunately, the statistics are hard to argue with – according to eSkills, fewer than one in seven applicants for IT courses are women and men outnumber women in the IT industry four to one.
When we did some research into young people's perceptions of IT careers, we discovered that 78% of girls are interested in working for technology companies, compared to just 13% of girls who picked non-tech businesses from a list. However, less than a third as many girls expressed a general interest in an IT career compared to boys. Which leads us to an interesting conclusion: it seems that girls aspire to careers at some technology companies, but not in the IT industry in general.
But why is this? Setting aside the appeal of working for some well known IT brands, I believe it comes down to three common misconceptions which put girls off the IT industry generally from an early age.
The first misconception is that all careers in the IT sector are very technical – we found that half of the 13-24 year old students we surveyed believe this to be the case. Yet, I'm living proof that working for an IT company doesn't necessarily equate to a technology focused job role. Roles can focus on anything from driving the ambitions of the business to overseeing the day to day operations of the organisation and more. The variety of careers in the IT sector should be one of our major selling points.
The second common misconception is that the IT industry isn't a place where women can flourish – 40% of girls felt that a career in an IT company would be 'male dominated' whereas only 14% of males shared the same view. To dispel this myth, we recently visited a local school in Oxfordshire to run an IT career workshop as part of the international Girls into IT day. Students were surprised to learn that half our senior management team are women and there are great opportunities for women to flourish in IT in a huge variety of roles. While I appreciate that Nominet may be unusual in our 49% female and 51% male staff split, I strongly believe that the technology industry is one of the most meritocratic there is and one in which hard work, ability and determination can take you to the top.
The third is that you must have an ICT education or qualification to work in the IT industry. For some roles, a professional IT qualification such as that offered by the BCS, is essential but for other roles this simply isn't the case. I didn't have an ICT education and there are a whole range of different skills required for my role. There are also multiple routes into IT careers; from college and university courses to workplace apprenticeships. For example, our post A level apprentice scheme is currently in its third year and gives school leavers of both sexes the opportunity to apply for roles within our Technical Infrastructure, Software Development and Business Intelligence teams.
In order to quash these misconceptions it is paramount that IT businesses and business leaders do much more to dispel them. We also need to be much more proactive about selling a career in IT to prospective staff. Apprentice schemes are a good starting point as they can offer students the opportunity to gain some on-the-job skills alongside college studies, meaning businesses can grow their own future IT talent. However, as a sector, we have been slow to embrace the potential for IT apprenticeships.
The IT sector also has to contend with girls being put off from IT careers in school. Almost two thirds of girls (65%) report that their ICT education had no impact on their IT career aspirations at all. In order to prevent girls from immediately ruling themselves out of working in the IT sector before they've even finished school or university, we need to help inspire young women in the subject at school. Great teaching will help, as will supporting worthy initiatives like e-Skills' 'Computer Clubs for Girls' which is a great way to helps girls develop their skills in IT. The sector also needs more successful and inspirational male and female role models too, who can enthuse about their roles in IT.
Through the Nominet Trust, we are supporting young people to develop their technology skills with the launch of the Make Things Do Stuff website. Co-developed with Nesta and Mozilla the site encourages young people to learn by making and gives them the skills, confidence and motivation to create their own websites, animations, apps, games and gadgets. We hope that some of these young people will become the IT leaders of the future.
While the statistics show that there are currently more men in IT than women, those of us in the industry, together with education and government need to work harder and more effectively together to change this. In particular, the IT industry needs to re-double our efforts to inspire, train, attract and recruit from the whole talent pool and not just half of it. Just think of the benefits to both our businesses and the UK digital economy that would result.