Diverse skills are a must if your team is to succeed
This is a guest blog by Jane Stockdill-Mander, WebSphere portfolio product manager, at IBM UK LTD. Jane is a finalist in the 2014 FDM everywoman in Technology awards in the 'Innovator of the Year' category, sponsored by Ocado
Throughout my 15 year career in technology I've always been in the minority as a female but have never felt different and certainly not disadvantaged. I was one of two girls out of seventeen students sponsored by IBM to study computer science and after graduating I worked in teams where sometimes I was the only female. Friends outside the technology sector would always ask whether this bothered me but I really never noticed. I've always worked with great people and that's what matters to me. Perhaps I have just been very fortunate to work for a company, IBM, which takes diversity seriously.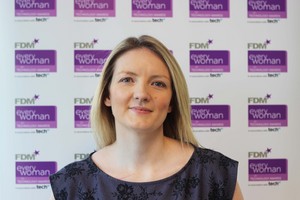 On several occasions I have ran workshops to promote technology to school-girls and have always seen as much interest from them as the boys when we run mixed events. So what is discouraging females from entering the IT industry?
Just last week I saw an advert for a start-up software development company, the marketing blurb all made it sound very fresh and exciting until I read that the fridge was always stocked with beer and Friday afternoons were for playing FIFA followed by pizza. For me that advertisement was deliberately targeting men in their twenties and in doing this, companies are excluding themselves from a wealth of talent by encouraging a more diverse set of applicants.
Working as a team leader for several years and now as a manager I have found the best teams to work in are those that bring together unique individuals that each have something different to offer whether that be men, women, experienced hires, graduate students, those with an IT background or those from seemingly unrelated disciplines. As a young girl I was always interested in logic puzzles which my sister used to joke was akin to doing maths homework on holiday or I'd be in my room playing with LEGO.
I was also very interested in art and design (even though I dropped out of art class because I just wasn't as good as the ideas in my head) so as I was choosing my degree, software engineering really appealed because I would get to combine problem solving with creativity. The good news, however is that even students that don't study an IT related degree can still make excellent software engineers.
Yes, other students may have a head start on programming skills but that for me was such a minor part of software development. Having the ability to listen to and understand customer requirements, translating those into useable product features, being able to design a useable front end, thinking outside the box to design tests for ways in which we never envisaged customers using the software or the ability to write easily understood product documentation are just a few of the roles all requiring different skills and are shared across many industries.
I have personally seen students with degrees in History, Languages and Politics all succeed and bring with them a different perspective to software engineering. So I applaud events such as those run by everywoman and FDM which encourage women to speak out about their experiences in the hope that we can spread the word that companies need a diverse set of skills in order to be innovative and successful.
Twitter @janesm19
Linkedin uk.linkedin.com/pub/jane-stockdill-mander/16/793/909/