Digital drives flexibility for women in the work place
This is a guest blog from Maggie Buggie, vice president and head of digital transformation sales at Capgemini Consulting.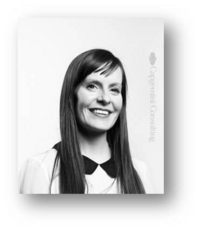 I recently took part in the Magnolia Cup, a charity race at the Glorious Goodwood Festival, which invites successful women to participate as jockeys to raise money in aid of charity and to showcase women as positive role models, pushing boundaries.
My competitive nature and desire to commit fully to this project meant getting to the racing stables three times per week at 6.15am for training. Juggling this with work commitments was a challenge and something I could not have achieved without the support of my husband, colleagues and company. Capgemini's flexible working policy meant that it was straightforward for me to vary my work schedule and geographical location to accommodate my professional and training commitments.
This is reflective of Capgemini's broader focus on increasing diversity and supporting flexible working wherever it is possible to do so. As a whole, Capgemini's business is 26 per cent female, in the upper levels it is 17 per cent. Increasing that proportion is something that we are focused on as a business. We recognise the importance of flexible working and job sharing as key parts of our solution to help women manage family life in conjunction with developing their chosen careers.
As a long term proponent of digitally enabled business transformation I believe that the digital revolution has had, and will continue to have a significant positive impact on everyone, but on women in particular. Digital changes the core of how business is done and employees are critical to that change. The advances in technology and the ability to interact with people in real time from wherever you are mean that being physically tied to the office, five days a week is increasingly a thing of the past.
Use of social media and collaboration tools has made communication in real time increasingly straightforward regardless of physical location. This increased flexibility enables everyone to vary their work location and hours to create better balance in their lives. Whilst this is positive news for everyone, it is true that women typically benefit more from this type of flexibility when returning to work after starting a family.
As digital technology proliferates further, people will increasingly have the ability to work flexibly from a technology perspective. However we cannot ignore the fact that there is also a cultural shift that needs to be undertaken by organisations in order for them to fully embrace new ways of working and create a meaningful employee proposition. It is through this alignment of digital technology and cultural change that organisations will maximise their ability to retain talented women so that they can continue to successfully contribute to the business and the wider economy, regardless of the decisions they make about family.